Do you, like me, admittedly sometimes get flickers of anticipation when expecting a message from someone you care about through social media, email, a phone call, or sometimes even something handwritten in snail mail? Most of us wouldn't go very long without checking our mail.
I wonder what God has to say to me today. Do you? I encourage you today to open your scriptures. I witness that God has mail for you today. These divine mailgrams come to us not in some undecipherable code but in a language we can understand–one compatible with our own spiritual ability and even preferences. The Bible is the word of God. A few years ago, we understood its authority. We've lost a lot of that, but that's a story for another cast. We hope, here, that you'll dive in and retrieve your mail today and realize what your Provider has in store for you personally.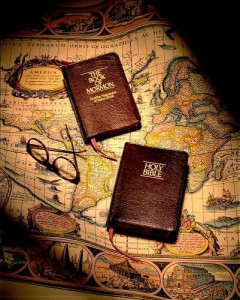 You can find the video and full I Believe Podcast video and Have You Tried the Word of God transcript here.
Scripture Verses: "We have a more sure word of prophecy; whereunto ye do well that ye take heed, as unto a light that shineth in a dark place, until the day dawn, and the day star arise in your hearts> knowing this first, that no prophecy of the scriptures is of any private interpretation. For the prophecy came not in old time by the will of man but holy men of God spake as they were moved by the Holy Ghost" (2 Peter 1:19-20).
"Wherefore, because that ye have a Bible, ye need not suppose that it contains all my words, neither need ye suppose that I have not caused more to be written. For I all command all men, both in the east and in the west, and in the north, and in the south, and in the islands of the sea, that they shall write the words which I speak unto them, for out of the books which shall be written, I will judge the world" (Jesus Christ, 2 Nephi 29: 10-14).
Additional audio episodes of I Believe Podcast.
Find us on:                                                                               Or call: 185KNOWGOD1
Twitter Facebook Google+ YouTube Subscribe on Itunes ibelievepodcast.com