How often do you check your email? Google Plus notifications? Linked-In notes?
How often do you anticipate instant messages from God Himself, the Provider of Providers, from the Word of God, the scriptures?
May this brief video cast inspire you to try the Word of God–whether for the first or the umpteenth thousand time, to see what God has to say to you today, even now. Messages come streaming, uninterrupted by unwanted advertisers, in one continuous amazing network, pre-dating you but post-dated for your needs, messages with headlines like:
Urgent:
Evening Express:
Special Delivery:
Proposal:
Please Circulate to Friends:
Paid in Full: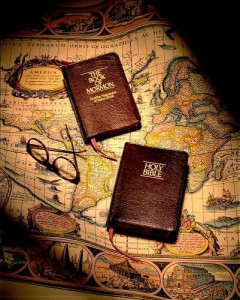 Hope you'll kick back and watch or listen to this episode of I Believe: Expressions of Faith Podcast: You've Got Mail: So Have You Tried the Word of God Today? and share it with a friend. I'd love to hear from you. Find the full I Believe Podcast transcript here.
Bible Verse: "The word of God is pure" (Old Testament: Proverbs 30:5)
Faith Quote:
"There are times when solitude is better than society, and silence is wiser than speech. We should be better Christians if we were more alone, waiting upon God, and gathering through meditation on His Word spiritual strength for labour in his service. We ought to muse upon the things of God, because we thus get the real nutriment out of them. . . . Why is it that some Christians, although they hear many sermons, make but slow advances in the divine life? Because they neglect their closets, and do not thoughtfully meditate on God's Word. They love the wheat, but they do not grind it; they would have the corn, but they will not go forth into the fields to gather it; the fruit hangs upon the tree, but they will not pluck it; the water flows at their feet, but they will not stoop to drink it. From such folly deliver us, O Lord" (C. Spurgeon).
Find us on: Or call: 185KNOWGOD1
Twitter Facebook Google+ YouTube Subscribe on Itunes ibelievepodcast.com