With Special Guest: S. Michael Wilcox
Do the heavens feel silent? Have you given up on God or prayer? Please join Karen, host of I Believe: Expressions of Faith, When Your Prayers Seem Unanswered, with special guest, S. Michael Wilcox, addressing these very issues.
We welcome those of you of any faith, agnostics, Christians, those spiritually unaffiliated—and hope that you if you've been led to or drawn to this cast for any reason– whether you are in the gym, your car or carpool, on your mountain bike, wherever you are…!
We're here to talk about delays in answered prayer, learning the language of the Spirit of revelation, making life decisions in confidence, understanding God's pattern for prayer.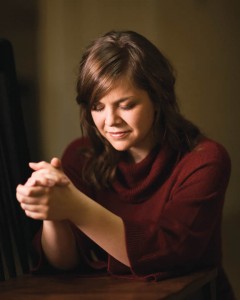 Our desire is that you will discover and feel the Lord's awareness of you and love for you, and an affirmation that He has heard and will hear your every sincere expression to Him—even if your first spoken words to Him come as a result of His speaking to you through this cast message, which we hope reflects His goodness & desire for intimacy and partnership with you.
Bible Verse: "But they that wait upon the LORD shall renew their strength; they shall mount up with wings as eagles; they shall run, and not be weary" (Isaiah 40: 31).
Faith Quote:
"He may delay because it would not be safe to give us at once what we ask: we are not ready for it. To give ere we could truly receive, would be to destroy the very heart and hope of prayer, to cease to be our Father. The delay itself may work to bring us nearer to our help, to increase the desire, perfect the prayer, and ripen the receptive condition" (George Macdonald).
For the video and full transcript of When Your Prayers Seem Unanswered, please click here.
Additional audio episodes of I Believe Podcast.
Find us on:                                                                               Or call: 185KNOWGOD1
Twitter Facebook Google+ YouTube Subscribe on Itunes ibelievepodcast.com