Ever feel a heavenly delay to an earthly need? Ever perceive silence when you are waiting for a clear and compelling response from God?
In this video episode of I Believe: Expressions of Faith, with guest S. Michael Wilcox, we explore the answers to questions like these about prayer. Find the full I Believe Podcast transcript here.
Why does God sometimes delay His ultimate responses?
What's our part in prayer?
Why is this taking so long?
How can I recognize God's answers?
Why am I at my "Wit's End?"
Am I just not worthy enough to get an answer?
Does God really answer prayers?
God does hear and answer every sincere prayer. Sometimes, though, we wait. I know. I've spent a lot of time in God's waiting room, and when I author a few books down the road, one will likely be The Impatient Woman's Guide to the Galaxy: Waiting Purposively on God.
Actually, I've had hosts of continuous prayers answered, some immediately, as you may have, and many through which the Lord has provided intermediate answers but withheld the final blessing for wise and loving and good reasons. But whether you've never prayed before or are in the midst of refining communion with your Father in Heaven, we hope the Spirit through this cast speaks to your individual circumstance and offers you hope, peace, and direction.
God Is Sometimes a "4th Watch God"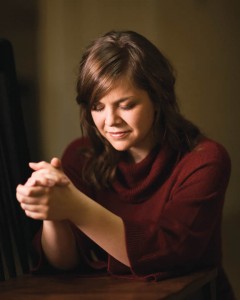 Mike's message is that sometimes, for good reasons, God is what He refers to as a "4th-Watch God" (See Matthew 14:25).
For more on this, please listen in, open up to Mark and John 6, & Matthew 14, the account of the storm on the sea of Galilee and be ready for a wonderful template of Jesus Christ's love and responsiveness to our needs and prayers, to overlay in your life and to encourage your continued relationship with Him.
Guest
My guest, Michael Wilcox, is a retired religious/spiritual instructor for The Church of Jesus Christ, is the guest on this cast. Mike holds a PhD from University of Colorado and travels the world engaging audiences with his scriptural and life insights. He is the author of a work, When Your Prayers Seem Unanswered from which this episode of I Believe Podcast derives its name. A few of his other publications include, What the Scriptures Teach Us About Raising a Child, What the Scriptures Teach Us About Adversity, House of Glory [referring to temples, which we'll discuss in another cast]) and more.
Bible Verses:
"And in the fourth watch of the night Jesus went unto them, walking on the sea" (Gospels: Matthew: 14:25).
"The Lord will withhold no good thing from those who seek Him" (Old Testament: Psalm 84:11).
"Sarah became pregnant and bore a son to Abraham in his old age, at the very time God had promised him. Old Testament: Genesis 21:2)
Faith Quote:
Wits' End Corner
Are you standing at Wits' End Corner,
[Friend] with troubled brow?
Are you thinking of what's before you,
And of all you are bearing now?
Does all the world seem against you,
And you in the battle alone?
Remember at Wits' End Corner
Is just where God's power is shown.
-Antoinette Wilson
Find us on: Or call: 185KNOWGOD1
Twitter Facebook Google+ YouTube Subscribe on Itunes ibelievepodcast.com