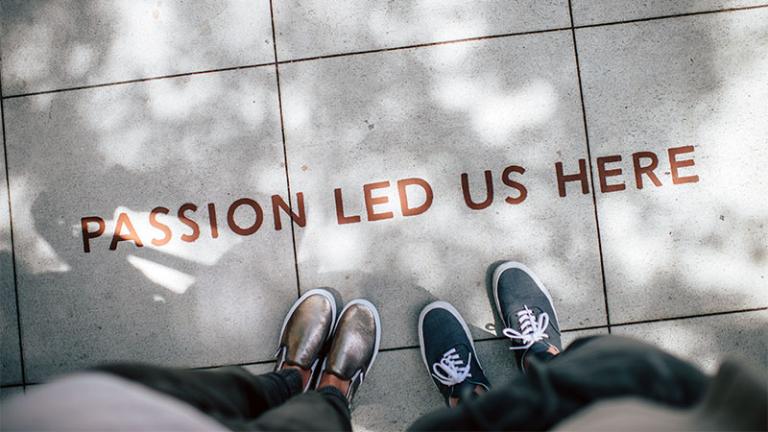 Through the years, you've probably had some big dreams for yourself. When you were a child or young adult, perhaps you imagined that your life would be different than it is now, maybe even that you'd be famous or make a dent in the universe. Back when you still had those dreams, you probably found it easy to jump out of bed in the morning, and you were enthusiastic about working toward a better future.
For most of us, unfortunately, something changed about that. For one thing, life doesn't usually end up being as easy as we thought it would be when we were young and naïve. Perhaps too many people told us we aren't good enough, or we feel trapped or burdened by adult responsibilities. As a result, our motivation for living and for achieving our goals diminishes, and it feels like the "fire in the belly" has gone out. Fortunately, there's a way to rekindle that fire using the principle of "Water Up, Fire Down."
Focusing on Your Fire Energy
In an ideal energy state, your body's life energy follows this pattern: cool energy rises from the kidneys to the head, and fire energy from the heart sinks to the abdomen. Unfortunately, our stressful, sedentary lives tend to turn this pattern upside down: fire energy gathers in our busy heads, and cold energy accumulates in our abdomen, leaving us feeling unfocused, unmotivated, and lethargic.
You can begin to bring fire energy back into the abdomen by quieting the mind and focusing on your energy in the lower abdomen. Excessive fire energy gathers in our heads because of our excessive thinking. Do whatever you can to calm and relax your mind. Meditation, qigong, and yoga practices, such as those I introduced in my new book Water Up Fire Down, can help you with this. Also, simply focusing your mind on your lower abdomen, the energy center about 2 inches below your belly button, whenever you feel upset or worried can help bring your fire energy back down.
Building Your Fire Energy
After you learn to draw your fire energy away from the head and into the abdomen, it is wise to strengthen and build your energy. Any sort of physical exercise, especially anything that works the lower body, will help with this. Walking is excellent since it gently works the whole body, and it helps clear the mind, too. Also, patting your lower abdomen with your open palms can help to stimulate the energy of the lower abdomen, giving you an instant energetic recharge. Your belly's fire energy won't build much, however, if you don't do these exercises regularly or if you don't challenge yourself, so be sure to establish a consistent exercise routine that gently increases in intensity over time.
Making Action a Habit
Your physical activity should not end with your exercise routine. To keep momentum toward your dreams, you must take consistent action toward those goals. I recommend establishing a 21-day plan to work toward any goal you would like to accomplish. Ask yourself, "What can I realistically do in 21 days?" and set your mind toward doing this. Don't take on too much! Just choose something you can do that is a small step toward that goal. Then, divide that up into smaller steps you can work on each day. Doing this will renew your confidence in yourself and will start momentum moving in that direction.
Your Visionary Mindset
With practice, you can reestablish that "fire in the belly" and regain your passion and motivation. You may not have the same naïve dreams you had when you were a teenager, but now you can motivate your life from a true place of wisdom. This means having a real vision for your life, a higher kind of dream that is truly of service to yourself and all humanity.
If you'd like to learn more about how to make a fire in your belly, as well as keeping a cool head, you can look into my book, Water Up Fire Down: An Energy Principle for Creating Calmness, Clarity, and a Lifetime of Health.