A great conundrum: When you write as much as I do, then it is hard to also carve out time for meaningful reading. At the same time— you can't really write well if you don't read. Reading other people's stuff provides necessary inspiration, but at a more practical level: reading is what keeps the great cascade of words flowing through my head. Words are like sand or water pouring from an invisible source; and you need more weight at the top to keep the movement going.
OK, awkward metaphor but you get my point. I cannot be a prolific writer unless I am also a voracious reader. That being said, I didn't find nearly as much reading time this year as I would have liked. But I did read.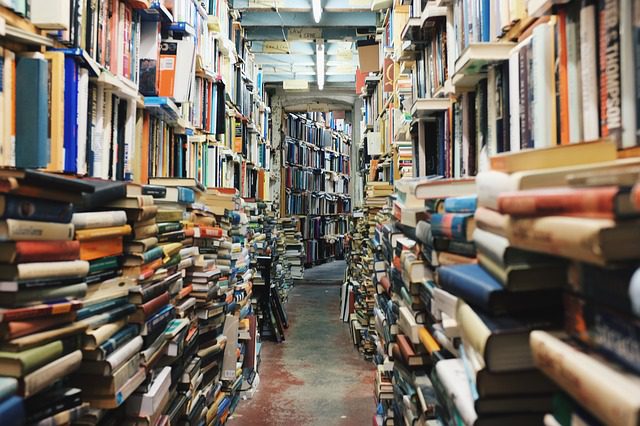 As I indicated in an earlier post—Confessions of a White English Major—I was intentional about diversifying. When I learned that (statistically speaking) men don't read books by women, I was incensed. It explains so much! But it also made me recognize that my own reading habits give me a narrow worldview. Read: white, straight, American. So one of my goals for the year was to broaden my circles.
If my goal for 2018 was to read a wider range of authors, my goal for 2019 is to read more in general. You will notice my list is mostly fiction and I'm not sorry. Still—I can make time for more nonfiction, poetry and spiritual reading without giving up the novels. It just means I'll have to free up time elsewhere. And somehow, I know reading more also means I will write more.
A mystery of the universe, I'm telling you. Somehow, there is always time.
In any case, here are the seven best books I read in 2018.
Southernmost, by Silas House. This was the book of the year for me. In fact, I wrote a whole post about it. This book is for anyone who's ever wrestled with their faith against the backdrop of how you were raised to believe. It's also a book for anybody who struggles with where "home" is, and what home even means. Which is to say—everyone.
We Were Eight Years In Power: An American Tragedy, by Ta-Nehisi Coates. Please, please read this book. It's important. And then put a copy into the hands of anyone who still struggles to acknowledge that racism is a real and alive thing in modern day America. This book is critical to understanding how white supremacy is baked into our very identity.
Americanah, by Chimamanda Ngozi Adichie. Full disclosure, this one got slow for me in the middle. But power through. Excellent writing, powerful voice, and a sharp truth-telling look into the constructs of race that are uniquely American.
Beartown, by Fredrik Backman. If you loved A Man Called Ove … this is not the same thing. Even though it is by the same author. This book explores the realities of toxic masculinity and rape culture, especially in a small town, homogenous community. Trigger warning: this is a book about sexual assault and the aftermath thereof. It is difficult to read at times. But also very important.
Commonwealth, by Ann Patchett. Patchett has long been one of my favorite authors, and this one did not disappoint. It's a beautiful, painful-but-hard-to-put-down story of a complicated, messy family. There is loss and heartbreak, but somehow it is so raw and beautifully told it is still redemptive. And did I mention, hard to put down?
Less, by Andrew Sean Greer. Over the summer, I re-read The Goldfinch, featuring the most beautiful prose in modern literature. So, now you know where my summer went (the book is a doorstop). Anyway, after you read The Goldfinch, anything you pick up next is going to feel like a dimestore paperback. Fluff. Drivel. Garbage. So, in an effort to find another piece of literary high art, I picked up another Pulitzer winner. And Less is certainly worthy of the honor. Truly marvelous storytelling, a character with a unique voice, and a superb sense of place as "Less" travels the world—looking for more.
The Hate U Give, by Angie Thomas. I didn't so much read this as I listened to it in the car. And I highly recommend that approach for this book, because it is so beautifully voiced and told. Starr Carter is 16 years old when she sees her friend—an unarmed black kid—murdered by a white police officer. And suddenly, the story you've heard countless times in the news takes on new life in this fictional exploration of race, violence, and the community ties that inspire meaningful change.
As I think through several other titles I could add to this list, I realize I read more this year than I thought. Still, I'm going into the New Year committed to more reading and less … something else. Maybe talking? Worrying? Mindlessly scrolling social media?
All of the above. Meanwhile, what did you read this year? Who gave you good words?
+++
My book, Resist and Persist: Faith and the Fight for Equality, takes a faith-based approach to examining the challenges to women's equality. Check it out here.