Sometimes hope takes the long view.
During Advent, we talk about holding out hope for a season. We are waiting for a miracle that "arrives" at a designated point in time. Specifically, Christmas morning. We have cute countdown calendars and everything. Twenty-five days 'til… Ten days 'til… Three days 'til… etc. The anticipation allows kids to get excited—and then get REALLY excited—about the moment when they can finally, finally, tear into the presents. And, on a level more meta: there is comfort in knowing that all the waiting around has an end date.
Except, sometimes it doesn't.
Two years ago, one of my church families was dealing with the unimaginable: their 12-year-old daughter Ally was diagnosed with an aggressive form of brain cancer. She was in the ICU of the children's hospital, where she underwent multiple invasive procedures in a matter of a few days. Each one meant hours in the waiting room; and then days of uncertainty waiting for test results. Not to mention a long recovery for Ally, and untold months of chemo and radiation. There was a physical weight to that family's suffering that could be felt throughout our church that December.
We prayed. We made many trips to the hospital. And we held out hope. But there was little promise of a foreseeable end-date to this struggle. It was an Advent kind of hope, to be sure—looking for some promise of peace and a new life—but cancer doesn't always get the memo about the liturgical calendar. There was no end in sight. No "countdown to your miracle" calendar where you could put a pin in the day things would get better.
Fast forward a year: last December, Children's Mercy hospital surprised Ally with a big reveal of a new program named in her honor. The "Ally Project," as they called it, was going to help kids with cancer keep up with their schoolwork.
Ally has always wanted to be a teacher (like her mom), and is part of a Future Teachers Academy at her high school. When she was sick, she didn't slow down much. She kept up her schoolwork and stayed active in church youth group; she kept playing sports—and the flute—and generally went about her life as a relentlessly amazing Hufflepuff. This new program was a way to honor the fight of her life by helping other kids in the same situation keep some sense of normalcy through their own struggles.
Fast forward another year, to another December—right about now—and our local news outlet just featured a story about Ally, and the opportunity that the Ally Project is creating for future teachers to gain experience while helping kids with cancer.
I probably don't need to tell you that there is not a dry eye around here.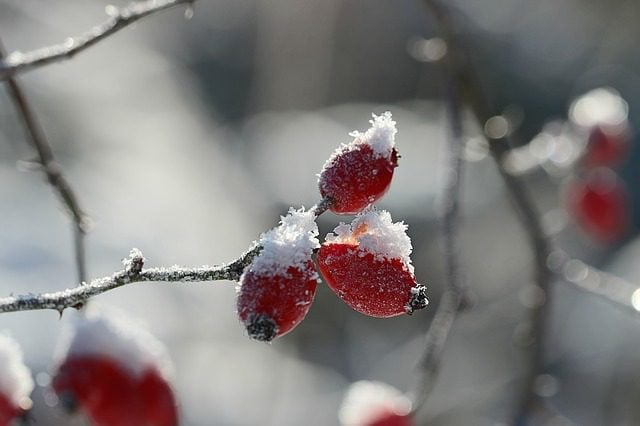 These days, it's tempting to be a cynic. But just when I lean toward not believing in miracles, I look at this kid and remember where she was two years ago … and if her whole life is not miraculous, then I don't know what is. That she is not just alive, but can thrive after such an ordeal—and in a way that gives life to others—is about the only proof I need that Christmas is always coming. Somewhere.
But two years ago, it sure didn't feel that way.
Advent is a season of hope—that there is life at the end of all the struggle; spring at the end of winter; a morning of joy and presents and shining stars after a long walk in the desert. But we don't always get a confirmed delivery date for our Christmas miracle. Sometimes it doesn't come 'til the next year. Or summer. Or two Decembers later. Or maybe you're still waiting …
If you are, just remember that hope takes the long view. The promise is a promise that there will be new life; the word made flesh, and God's presence made known among us. That new life doesn't always materialize in a timely fashion. But we get these glimpses to remind us that something good is always at work in the dark. Something is growing beneath the surface, taking root and waiting for the sun.
When I see Ally in church now—whether she's playing flute with the youth band or sitting in the balcony or rocking her Wonder Woman socks on the way to take communion–I think about all the "next December" promises that seem too big to hope for right now: world peace; an end to poverty; comfort for any number of people I love who might not be getting their miracle right this minute … You name it. So many things we want and pray for seem impossible. But I look at Ally and remember where we were two years ago … and I remember that hope takes the long view. Nothing is too big. Nothing is too wonderful.
Christmas is coming. Eventually.