When it's over, I want to say: all my life I
was a bride married to amazement…
When it's over, I don't want to wonder
if I have made of my life something particular, and real.
I don't want to find myself sighing and frightened, or full of argument.
I don't want to end up simply having visited this world.
Let it be said today that Mary Oliver accomplished this mission, and then some. If ever there was a "bride married to amazement," it was this beloved, Pulitzer-prize winning poet, who died today at age 83. The internet is waxing nostalgic–or poetic, as it were–about the impact and meaning of her work. "Wild Geese" seems to be a solid favorite. I like that one. It's lovely. But I've always been partial to her darker, edgier pieces myself. The ones about tortured love, or the tortured mind of a writer (sometimes, these pieces are one and the same). The ones about learning to love our broken selves, or the broken world. The ones about suffering and sadness … Somehow, she transformed all of these messy human realities with the words. Print on paper, lines on a page, simple, lovely words. She always said poetry "mustn't be fancy." And her's was always plainspoken. But somehow, those simple words, arranged just-so, took on a life of their own.
That's the thing about poetry–it works on many levels and does many things. And often, it does more than it means to.
Poetry can speak truth to power. It can bring levity to darkness, or a dark edge to happy oblivion. It gives voice to the greatest joy and heartbreak imaginable. And it relieves the burden of whatever we carry alone; because in the reading, we are somehow heard and accompanied. More than all that, poetry brings beauty to a world that seems bent on its own destruction.
Oliver's versatile body of work spoke truth and beauty in a unique way, to be sure, and her voice will not be replaced. But the intellectual and artistic work of poetry is more important now than ever. To honor her life and legacy, don't just read her work: be inspired to create your own.
In times of significant social unrest, when animal instincts threaten to prevail, we need poetry to speak to our deeper human selves. When fear of other and unknown so strongly shapes our collective identity, we need poetry to point us toward mystery. When corruption reigns and the fundamentals of "truth" become obsolete, we need the prophetic power of poetry to point to what is. When our systems reward cruelty for its own sake, we need the kindness of words. Poetry is critical to our spiritual lives: both individual, and collective.
And for just that reason, for such a time as this, we need more poets to step into the void.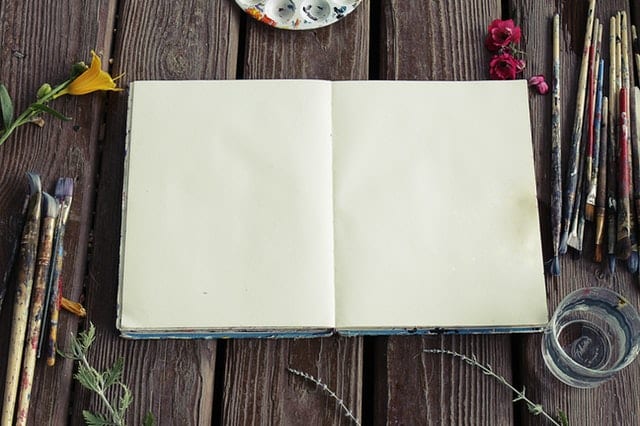 In nation run by a man who daily assaults the sanctity of the written word, poetry is a great act of resistance. Read it. Write it. But however you can, keep it alive.
Start by listening to this old episode of OnBeing, Listening to the World, a conversation with Mary herself, and one of the best episodes ever. Even if you don't consider yourself a writer, it might just bring out the poet in you.
As for the best of her work itself, it's hard to choose one. I'm partial to "A Pretty Song," as well as "A Summer Day," which features one of her better-known phrases: "your one wild and precious life." Of course, "When Death Comes" rings especially true and good today. But I don't know … I think if we were going to hear just one good work today, it would be the scathing indictment found in "Of the Empire."
I'll not re-share a whole piece of her work on here, because it is out there in the world, in the forms in which she meant it to be shared (read, purchased or checked out of the library; or occasionally shared in a publication or interview of her choosing). But I'm reading her stuff today and resolving to write more of my own.
Maybe you don't fancy yourself a poet. But remember–it need not be fancy. It doesn't have to rhyme. It doesn't have to "make sense," as such. The words can be simple. But if they are yours–if they are real, and true, and arranged just-so–they will take on a life of their own. They will do more than you meant them to do.
Right about now, we need more poetry. In fact, it might be the only thing to save us from ourselves.
Go in peace, Mary. Or rather–in your own good words–rave on. May we all.
And I say to my body: grow thinner still.
And I say to my fingers, type me a pretty song.
And I say to my heart: rave on.