Oh, October. How I love thee. Let me count the ways.
On this sacred occasion–October 1, which I've long said should be declared a holiday– I usually write an ode to the season. Not just the season, but the month. Thirty one magical days that include both of my kids' birthdays, my birthday, my wedding anniversary; all the spooky goodness of Halloween and costumes and re-reading favorite Stephen King books on chilly nights; and add to that the promise of Thanksgiving just around the corner. The whole of October marks a general turning that makes me feel that all's right with the world, that anything can happen. My motto/mantra/mission statement is "No bad days in October." Two years ago, a sinus infection took me down for 3 out of the 4 weeks, and to this day I want a do-over.
Even so. I love October, and all that it implies. And as someone who has long loved this day, this turning to the big O on the calendar, I have a small PSA to bring you today:
It is not supposed to be 100 degrees in October, y'all. It's just not.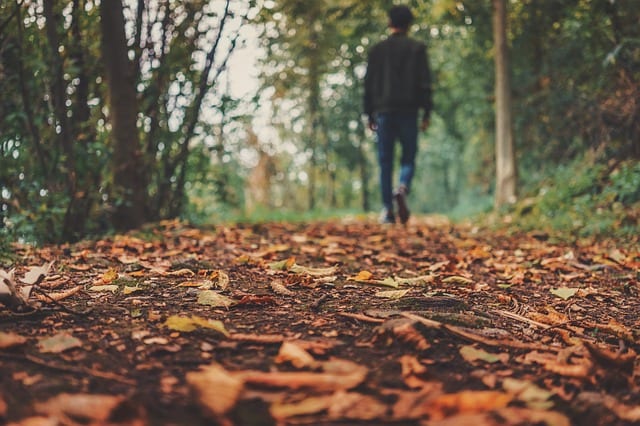 I lived in Phoenix for seven years, and okay, MAYBE THERE, 96 degrees in October is a nice breezy break from the crushing temps of August. But today, Arizona is cooler than Kentucky; and not just because they've got the Grand Canyon.
Meanwhile in Montana, they got FOUR FEET of SNOW over the weekend. In September. And today in Kentucky, in October, it is still melt-your-face hot out. It ain't right.
While I hold onto my belief that this month is magical and brings good things, I feel the need to offer a lament instead of a sonnet this year. Weather patterns are shifting; our seasons are off; and I don't know about you, but around these parts, we've hardly seen any rain in 5 months.
While some will deny it til the day they die, these are the effects of climate change. We are destroying the natural order of things with our insatiable need to consume everything around us.
While I'm personally annoyed that my beloved October has been hijacked, that's not the issue. Yes, I very much want to get out my boots and my leather jacket. (Oh, how I love a leather jacket). I want to make soup and drink a spicy chili latte and wrap up in a warm sweater. I'm impatient for all of those meme-worthy seasonal comforts. But there are bigger things at stake. If you are uncomfortably warm today, let it be an embodied reminder that all is not well. That brown grass you're standing on; the hot, stale air you breathe; those sad leaves that die before their time and fall to the ground without their moment of flaming brilliance– they are a cry for help. Today, hear it. Hold it. 
Earlier this year, I traveled to Honduras where I visited the sites of several sustainable growing projects. I learned about the challenges in Central America that compel mass migration, causing many desperate families to make the dangerous journey through the desert. What you don't see on T.V. is this: in places that already struggle with poverty, the ravages of climate change are devastating. Not a specter of sinister things to come, but a present reality. People who have long struggled to survive now face the even greater burden of a failing earth.
October is on fire. Is it already too late to save it?
Rather than something soppy and poetic, my ode to October this year is going to be an action item. Or rather– 31 of them. As a Christian, I am called to care for this earth. And while many of the devastating policies of the current administration will flame out with the newsfeed, some of the damage will be permanent. The ways in which they are rolling back environmental protections is downright sinful. Maybe we can't stop it (yet), but we are not helpless. October tells me that I am not helpless.
Instead of pining for cooler weather, (although, please Jesus, can I at least wear my jacket for my birthday?) for 31 days of October, I'm going to do one thing every day to help the earth. In however small a way, however imperfectly, I am going to do SOME little something each day. I'll track it here if you want to follow along and I'll give you at least a weekly update on how it's going. If you'd care to join me, I'll consider it a birthday present– from you to October. You know, for the good times. Report back and let me know how it goes for you.
Since a warm beverage is one of the best things about what USED to be October, for today, I ordered coffee from Equal Exchange. Read up if you aren't familiar, but bottom line: support farmers, care for the earth, have good coffee delivered to your door. Hey, at least something should be easy, since the earth is melting down around us.
It's a small thing, but it's something. Maybe April/Earth Eay/Easter is a more marketable season for a 'save the earth' kind of stump speech. But sometimes it takes the prospect of losing what you love to truly compel change. And what I love is October. So this is my covenant to save it–even as I sit here blasting the A/C, and watching brown leaves fall from my thirsty trees. I'll dream of cooler days, hikes in the mountains with hoodie and a hot coffee in my hand… trusting that it is still within our power to dream something good and make it so.
After all, it's October. Anything can happen.