What do you think about this article, "Why Sharing Your Story Is Not the Best Way to Share the Gospel"?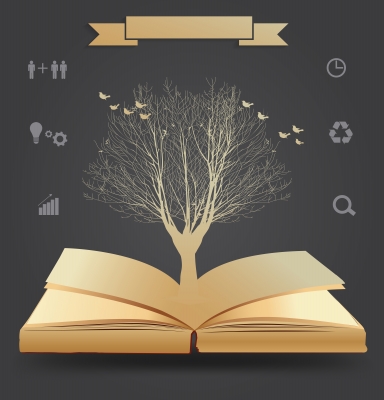 Essentially, the author summarizes the argument of Tori Allen that we cannot and should not rely so much on "telling our story" or giving a testimony.
The article adds, "Toni Allen writes that women, especially, 'tend to depend on their experience and emotional connection with God as the primary justification for the beliefs they hold.'" The idea is not that giving a testimony is bad. More simply, it is not enough. In the end, people need reasons to believe something other that your personal feelings or experience.
This seems pretty relevant for missions. How many missionaries have little or no theological education or training? How equipped are they to talk about various theological, historical, cultural, and/or apologetic related issues? Not only long-term missionaries, but what about short-term workers? When push comes to shove, people will fall back on their experience. I can't tell you how many times I've seen short-term workers labor to explain the gospel. Even long-term workers often struggle to elaborate on anything past a presentation that comes from a gospel-tract.
There is a subtle shift that can also happen—rather than appealing to their own experience, people reiterate the opinion or testimony of someone else, like a pastor. Especially if someone lacks theological training, they assert what their pastor preached back in the States. They themselves are unable to defend or explain their ideas. Yet, the local unbeliever is supposed to accept this "Jesus" person?
Must We Choose Head or Heart?
On the other hand, we know well enough that everyone can't be proficient in apologetics and the like. No one can know everything. The article wouldn't assert (I think) that there is no place for one's story. We can't simply pit one against the other. So, it seems, neither extreme is all that attractive or defensible. Yet, simply saying "both are important" is not too satisfying an answer either.
Just tonight, I was studying Romans 5:1-11 with a group. In verse 5, notice that Paul explains the reason for his hope. Paul writes, ". . . hope does not put us to shame, because God's love has been poured into our hearts through the Holy Spirit who has been given to us. For while we were still weak, at the right time Christ died for the ungodly," (Romans 5:5, 6 ESV).
Subjectively, God had put in our hearts a love for him via the Holy Spirit, who was promised in the New Covenant (Jeremiah 31:31-34; Ezekiel 36:26-27). This is more than just feelings. From the context, this has to do with character–a new set of desires such that we are able to obey from the heart (as in Rom 6:17). Then, in verses 6ff, Christ's death is an objective expression of God's love. If God loved us in this way, while we were weak, sinners, and even his enemies, then we can expect that he will save us in the end (cf 5:9-11).
Let's also notice that back in Rom 4, the last verse recalls Christ's resurrection, which was for our justification. Consider the line of argument Paul is making. He is not merely using subjective testimony nor simply objective proofs. There is a combination of arguments, but that is not my precise point.
The Reason for Faith
I want to highlight something else—the reason for faith in God is his character. Because of what God has already done in the past, therefore we can trust him for the future. Faith is future oriented. (See John Piper's Future Grace on this idea.) Notice how Paul summarizes the faith of Abraham, the quintessential man of faith. Romans 4:20-21 says, "No distrust made him waver concerning the promise of God, but he grew strong in his faith as he gave glory to God, fully convinced that God was able to do what he had promised."
Why should we believe? How do we urge people to believe? Tell people what God has done in history, particularly in Christ. The gospel is "according to the Scriptures," which implies a story. In this gospel story, the righteousness of God is revealed. He keeps his word. He loves us. He will establish justice in the world. He will save his people by destroying their enemies. Since God raised Jesus, overcoming the shame of death, we can be confident he is able to raise up on the last day. We will not be put to shame (cf. Rom 5:5; 9:33; 10:11).
We do not put out hope merely in feelings nor facts, but rather in a person who has acted in history. Gospel presentations focus on God's character. What we urge them to believe in says something about the way we think of faith. The nature of faith is neither all subjective nor all objective. There is always some degree of Kierkegaardian risk. Belief in certain facts must have corresponding feelings if they are to be authentic. Feelings are the fruit of knowledge. Much better than Kierkegaard on this point is Jonathan Edwards, in his book The Religious Affections
.
What do you think? Any other passages that come to mind?