Have you ever noticed how Jesus defines faith in terms of face?
Jesus asked his critics, "How can you believe, when you receive glory from one another and do not seek the glory that comes from the only God?"
Too often, we define faith in terms of believing a certain set of doctrines. Of course, this is true to some degree, however I think we may be compromising the main idea by settling for what is merely true. If we tell people to have faith in Jesus, what are we telling them? This question is of central importance. Sadly, few people talk about the importance of honor and shame for understanding genuine Christian faith.
Faith is about seeking and saving face.
What do I mean? I'm not saying we have to be like Usain Bolt.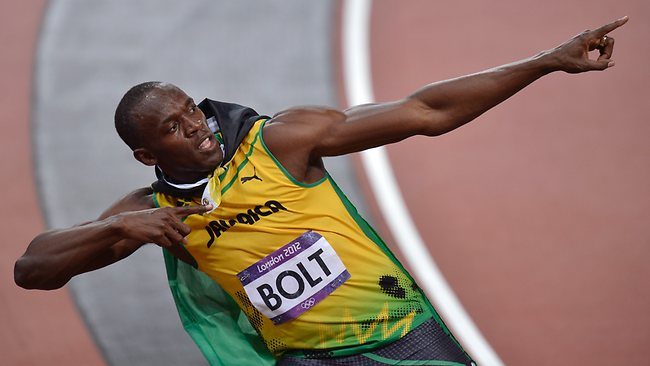 Here are a few of my initial thoughts.
1. Saving faith is saving face.
In particular, I'm referring to God's face. The goal of our faith is seeking God's glory by honoring Christ. Paradoxically, there is a way in which we are supposed to seek honor.  How then do we purse face in a way that is godly?
Recall John 5:18, where Jesus "was calling God his own Father, making himself equal with God."
The Jews certainly didn't think Jesus was being "humble." Jesus made much of himself only inasmuch as it mean making much of God. We see this a few verses later.
John 5:22–23,  "The Father judges no one, but has given all judgment to the Son, that all may honor the Son, just as they honor the Father. Whoever does not honor the Son does not honor the Father who sent him."
How do we get this wrong? A common misunderstanding among Christians is that if we can get people to like or accept us, then they will like and accept Jesus. At a basic level, there is some truth to this. As Christians, we bear his name,
his
face.
However, things quickly get distorted. The problem lies in the fact that we forget the end goal and focus on the means. The end goal is that people would praise Jesus. We begin treating the means––us, we who bear his image ––with the final purpose. Suddenly, we are the only ones getting face, not Jesus. Sometimes, our getting face means Jesus loses face.
2.
"Who do you want to praise you?" is the question that shows us where our faith is.
We all admire someone. There is always someone in our life that we want to affirm us. Whose approval do we want most? Whose words tend to strengthen or sting more than others?
John 5:41–44, "I do not receive glory from people. But I know that you do not have the love of God within you. I have come in my Father's name, and you do not receive me. If another comes in his own name, you will receive him."
What do we get most upset about? That someone looks down on us? Or that people disregard and even malign Jesus' name every name?
Here are some more questions to reflect on?
1. What might a gospel "invitation" to believe look like in terms of face?
2. What are some other ways that we distort or confuse faith and face?