How do we contextualize the gospel for a Chinese context?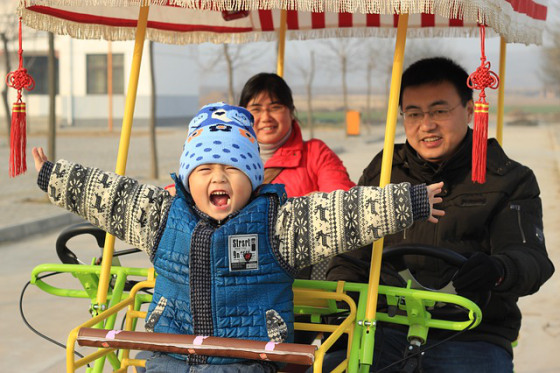 More specifically, what would you say to this family? After all, contextualization should be concrete, not abstract.
The most recent issue of Global Missiology has published my article "The Gospel with Chinese Characteristics–A Concrete Example of Cultural Contextualization." This fourth article concludes the year-long series I've been writing on contextualization. I have tried to lay out the process of contextualization from beginning to end.
Seeing Chinese Culture with a Biblical Lens
Part 4 suggests a way of explaining the gospel that makes sense in a Chinese context. It is a "cultural contextualization," which means that we try to interpret and explain Chinese culture using the lens of Scripture. Accordingly, a few key ideas are addressed.
Parent-Child Relationships
It especially looks at one of the most important relationships in Chinese culture––the parent-child relationship. So many ways children still feel a sense of bondage to their parents, even into adult.
Concern for face can be enslaving, especially when one feels like the weight of one's entire family, including ancestors, rests upon one's shoulders. A person's face in some measure depends on the face of his or her family. This creates a harsh cycle of conflict and power struggle.
When preaching the gospel in China, the key issue to rebut is rarely "doing good works" in order to get saved. Instead, people have to rethink who they are. They must consider what family they belong to, where is their loyalty, and who is their authority.
When I speak of parent-child relationships, I particularly speak from an adult perspective––either the adult child or the adult parent. Pressure and pain that typifies many such relationships. It may not be until adulthood that one sees the negative effects. Money becomes a means of autonomy from one's parents.
This article is just one of many possible ways to contextualize the gospel in China. I certainly don't claim it to be the only way.
Contextualization from Beginning to End
For those who have not read the previous articles in the series, here is a brief introduction.
In Part 1, I wrote "We Compromise the Gospel When We Settle For Truth––How "Right" Interpretations Leads to "Wrong" Contextualization." Part 1 explained and defended some of the most overlooked but critical aspects of contextualization. I suggest how we can utilize contemporary cultures to better understand the ancient biblical text.
Part 2 was titled "Contextualizing the One Gospel in Any Culture: A Model from the Biblical Text for a Global Context." There is no universal presentation of the gospel that will make sense to everyone in every culture. However, we can observe certain patterns that help us develop a model of gospel contextualization.
In the Part 3 and Part 4, I illustrate two kinds of contextualization–– exegetical contextualization and cultural contextualization.
In July, I added Part 3, "Biblical Theology from a Chinese Perspective: Interpreting Scripture through the Lens of Honor and Shame." This article suggests that a Chinese cultural lens can help us to see certain aspects of Scripture more clearly. I offer a balanced survey of the grand biblical narrative as told from a Chinese perspective.
Please feel free to drop me a line with your feedback and suggestions.
---
Photo Credit: Flickr/True_Guowei