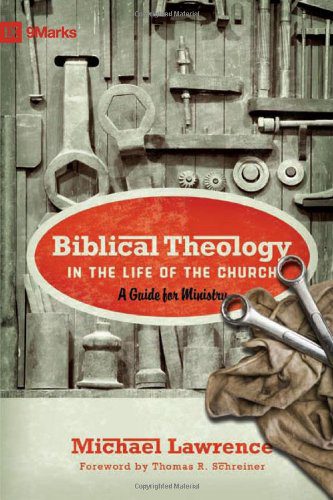 I have found many people are unfamiliar with biblical theology (as distinct from systematic theology). This is a helpful place to start.
Michael Lawrence, who previously served at Capital Hill Baptist Church, does a good job introducing the relevant topics and spurring the reader to consider the relevance of biblical theology for the local church. It's apart of the 9Marks series, published by Crossway.
Here is the table of contents:
Section One: The Tools That Are Needed
Exegetical Tools: Grammatical-Historical Method
Biblical Theology Tools 1: Covenants, Epochs, and Canon
Biblical Theology Tools 2: Prophecy, Typology, and Continuity
Biblical and Systematic Theology: Do We Really Need Both?
Systematic Theology Tools: How and Why to Think Theologically
Section Two: The Stories to Be Told
The Story of Creation
The Story of the Fall
The Story of Love
The Story of Sacrifice
The Story of Promise
Section Three: Putting It Together for the Church
Preaching and Teaching (Case Studies)
Biblical Theology and the Local Church
For an overview and look inside the book, check out the Logos page.