In a few words, I want to offer some final thoughts about biblical interpretation.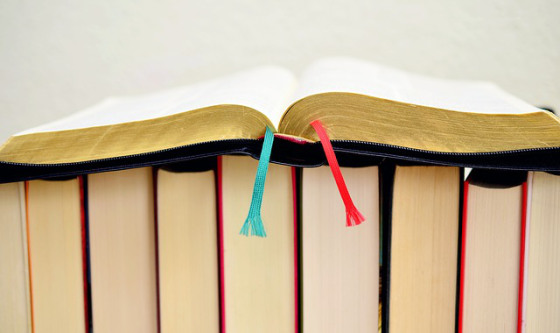 A few simple ideas can help us to maintain a right perspective and avoid the common mistakes I've mentioned in previous posts.
All Christians have the same Holy Spirit.

Therefore, everyone has something to contribute when it comes to interpreting the Bible.
The whole church is like a body. By ourselves, we have limited perspectives, skills, sin, and biases. We need each other if we are to rightly understand the Bible.
Interpreting Scripture is about character as much as intelligence. We need to have the patience and self-control to slow down. Read slowly. Listening to the Spirit and to one another.
Everyone can understand something.

Seek the big idea of the text, but don't assume it. It's ok not to understand nuanced points. Keep at it. It may take days, weeks, even years. However, such perseverance frequently pays off in yielding the insights we want.
Yes, interpreting the Bible can be very hard.

It's a book about God and the world. Do we think that it actually should be simple? When you get discouraged, remember what Peter said about Paul,
And count the patience of our Lord as salvation, just as our beloved brother Paul also wrote to you according to the wisdom given him, as he does in all his letters when he speaks in them of these matters. There are some things in them that are hard to understand, which the ignorant and unstable twist to their own destruction, as they do the other Scriptures. (2 Peter 3:15–16)
The questions you ask will shape the answers you get.

What you look for will largely determine what you find. Be intentional about the questions you ask and the way you train others to interpret the Bible.
These are not principles about "how-to" interpret Scripture. My point is simply to list some basic ideas about biblical interpretation.
I'm sure we could add others. What else do we need to keep in mind if we want to maintain a right perspective about biblical interpretation? What would you add?
---
Photo Credit: CC 2.0/wikipedia