Are our missionary methods "biblical" or do they more reflect the values of our own cultures?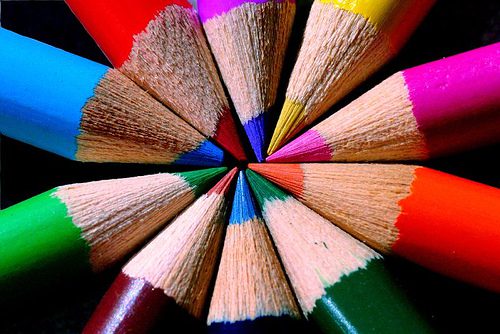 One of the most influential ideas in missions over the past 15 years goes by the name "Church Planting Movements" (CPMs). In one form or another, CPM-theory has shaped the face of missions around the world.Therefore, I have just published two articles in Global Missiology that examine CPM theory. In addition, David Garrison submitted his own response to my comments. Garrison is the man who literally wrote the book on CPMs, called "Church Planting Movements."
Here are the titles and a few questions I explore in my two articles.
Are you ever examined the passages used to support CPM theory within their original context?
Would Paul have passed a CPM assessment?
In the process, I try to provide an exegesis of the 7 so-called CPMs in the book of Acts. Here is an excerpt from my introduction:
"In recent years, missionaries have discussed and strategized ways to catalyze "church planting movements" (CPMs) around the world. However, many people have challenged mission practices that are oriented on CPM-theory. Both sides of the debate appeal to Scripture to support their arguments. Indeed, CPM theorists implicitly and explicitly contend that CPMs are found in the Bible itself. This article examines and contests any such claim.

This article makes a simple argument: there are no "church planting movements" in the Bible. Although someone might regard this as a "negative" thesis, the aim of the essay is quite constructive. It is utterly critical that certain notions and associations be set aside if we are to develop biblically faithful and strategically wise missiology. Of course, there is much to commend in CPM literature. However, we cannot simply draw out what is good from a CPM theory without examining related ideas, such as its use of Scripture. When applying some aspect of CPM missiology, we may unwittingly assume ways of thinking or interpreting the Bible that are counterproductive. Therefore, this essay tries to help readers discern theory from theology."
This leads to my second article….
Have you considered how a missionary's own culture influences his or her strategies?
Is there any biblical precedent to expect a large response from "full Gentiles" (those without familiarity with Jewish beliefs)?
Here is an excerpt from my introduction:
"How precisely does culture influence ministry methods? The question is multi-layered. In a missionary setting, the relationship between culture and strategy becomes even more complicated. At one level, Christian practice should stem from a sound interpretation of the Bible. Yet, ministry does not happen in a vacuum. Global missions brings people from diverse backgrounds together in a cross-cultural setting. Mission strategies are constantly shaped by at least three different cultures––the missionary's home culture, the local culture in which he or she ministers, and the biblical culture(s). Of course, people may not be conscious of this fact.

Therefore, it is important that we intentionally consider how culture shapes mission strategy and practice. Given the vast breadth of the topic, a helpful approach would be to examine a particular philosophy of ministry that is popular among missionaries around the world. In this way, we can avoid abstraction. Also, our analysis will be relevant for a greater number of people.

This article highlights three specific ways that culture contributes to the evolution of a missionary strategy. As a case study, I will examine the cultural influences behind "church planting movements" (CPMs). This study first considers how CPM practitioners understand culture's influence on Paul's missionary efforts. The second section identifies a number of cultural assumptions affecting the application of the CPM paradigm. Third, I give one explanation why the model survives despite a lack of biblical precedent. There are strong forces within missionary subculture that have enabled CPM theory to evolve into a popular ministry model. Finally, I conclude by offering a few practical suggestions that will help us resist the rapid spread of syncretism within contemporary mission strategy."
David Garrison wrote a reply to my first essay. His article is called "Church Planting Movements Are Consistent with the Teachings & Practices of the New Testament: A Response to Jackson Wu"
---
What do you think?
Leave your comments and pass along these articles to others. We need to continue the conversation in order to make sure we use biblical faithful strategies.
Photo Credit: Capture Queen/flickr