Over at honorshame.com, my friend Jayson has announced his new E-book called "The 3D Gospel: Ministry in Guilt, Shame, and Fear Cultures."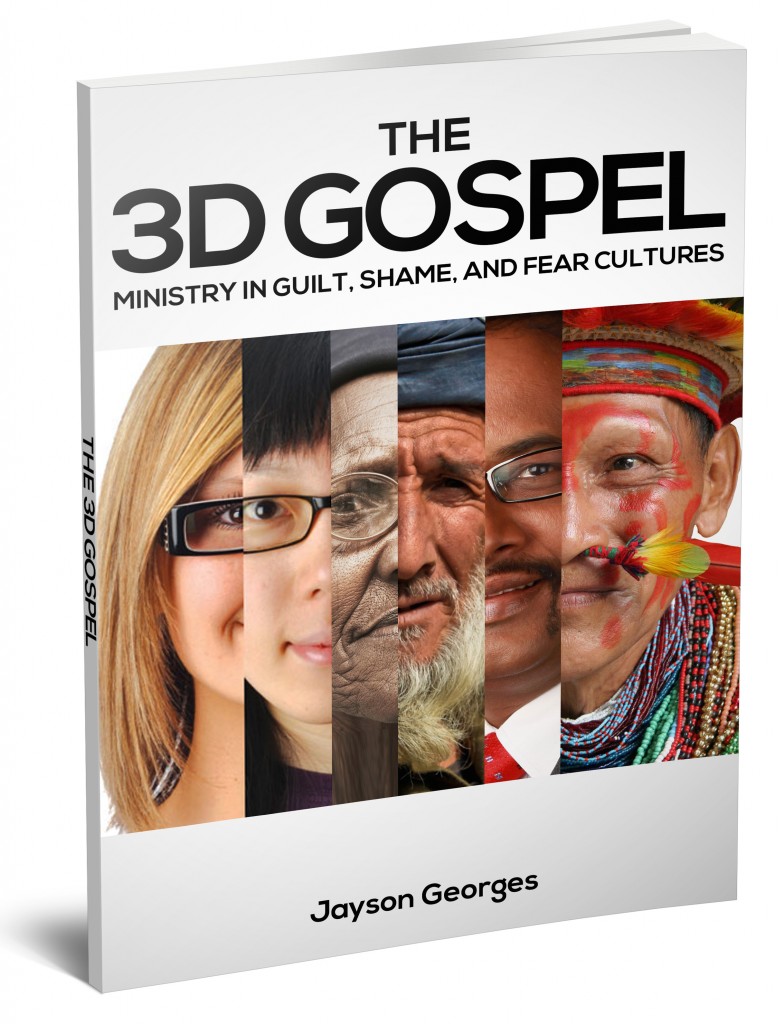 The introduction below comes from HonorShame.com:
Is your gospel 3D? Western theology emphasizes forgiveness of sins, but people in the Majority World seek honor or spiritual power. In today's globalized world, Christians need a three-dimensional gospel. Learn how the Bible speaks to cultures of guilt, shame, and fear, and enhance your cross-cultural ministry among the nations!
The 3D Gospel is a concise e-book explaining the world's three primary culture types and how Christians can fruitfully minister cross-culturally. To equip believers with a dynamic view of gospel, The 3D Gospel explains the following aspects of guilt, shame, and fear cultures:
The main cultural characteristics
How people function in everyday life
The  biblical narrative of salvation
Doctrines of original sin and the atonement of Jesus
Definitions of 40+ theological categories
Key verses from scripture
Two separate evangelistic approaches
A contextualized form of Christian witness
Practical tips for relationships and communication
It is available at Amazon or can be bought at a discount on his website using Paypal.
---
Here is the endorsement I wrote for the book:
"I am excited that The 3D Gospel is now available. It is a practical guide for Christians who want to see how different types of cultures and worldviews influence how we read the Bible and develop mission strategies."
Many of you may have you read Roland Muller's Honor and Shame, a popular introduction to the subject. You might think of The 3D Gospel as an improved 2.0 version of Muller's book. Jayson writes for the practitioner, not the academic, so it's accessible for a larger readership. I am excited to see that he offers a number of introductory bridges into the theological sphere, not treating honor and shame as mere anthropological categories, as if distinct from biblical categories.
Related articles