Wish theologians would sum up their ideas in just 140 characters?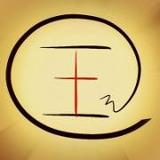 Well, this and next week, I am doing a theology series over on Twitter. I offer a concise summary of many Christian doctrines using an honor-shame lens.
Each day, I'll suggest a simple explanation of 1–2 Christian themes while sprinkling in various  passages that illustrate a theology in terms of honor and shame.
Look me up on Twitter: jacksonwu4china
Follow the hashtag: #honortheology
Related articles