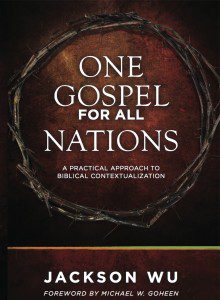 It's great to see a few early reviews of "One Gospel for All Nations." If you are interested in hearing what others are saying, check them out.
1. Werner Mischke, Vice-President of Mission ONE, has written a generous and thorough review over at his blog.
2. Tabor Laughlin, who serves Chinese in East Asia, has written kind review of as well.
I'm so thankful for their earnest engagement with the ideas in the book. If you ever write a review of my book on your blog or see one posted somewhere, let me know about it.