This is the third and final week I'll be giving away free books. This week, I want to try something different. I would like for you to send me your story.
Specifically, I would like you to answer this question:
How is your ministry influenced by honor and shame?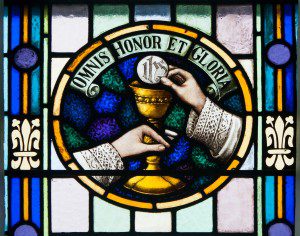 This is broadly stated to give you freedom to reply as you like. You may share stories about ways that understanding honor and shame have led to breakthroughs in your ministry. You might talk about the obstacles and challenges you face related to honor-shame. You might want to take it in another direction.

The goal is simply this: I would like to hear from you to know better how honor-shame impacts you and your ministry context.
You can email, leave a comment, or you can contact me by clicking here.
If you are willing, I would like to put some of the stories on the blog for others to read. Of course, I can leave out you name if you like.
Everyone who leaves a story will receive 5 entries in a drawing.
Although I prefer hearing your stories,…
I'll offer a few other ways to enter your name in the drawing.
3 entries       Follow the Blog or sign up for emails
2 entries        Follow me on Twitter or Facebook
2 entries        Write a review of One Gospel for All Nations on your own blog. (Don't forget to notify me)
1 entry            On Facebook or on Twitter, you get one entry for every posted message about the book using the following link:
 http://amzn.to/1gBrVCK
So I can track entries,….
* Make sure to include my Twitter name @jacksonwu4china or
* Send me a message directing me to your FB post
The winner will receive….
One Gospel for All Nations: A Practical Approach to Biblical Contextualization
plus your choice of one of the following….
Vainglory (by Rebecca Konyndyk DeYoung)
The 3D Gospel: Ministry in Guilt, Shame, and Fear Cultures (by Jayson Georges)
Saving God's Face: A Chinese Contextualization of Salvation through Honor and Shame (my first book)
The Glory of God (kindle version) (Edited by Christopher W. Morgan and Robert A. Peterson)
The Global Gospel: Achieving Missional Impact in Our Multicultural World (by Werner Mischke)