In the ancient Roman-Greek and Jewish world, why did people give gifts (grace, χαρις)? And how might this insight help us understand the Bible better?
In this series, I am exploring the implications and applications of John Barclay's recent book Paul and the Gift. (Click here for part 1). As we see today, Barclay helps us use an honor-shame perspective to bring theological and missiology into conversation.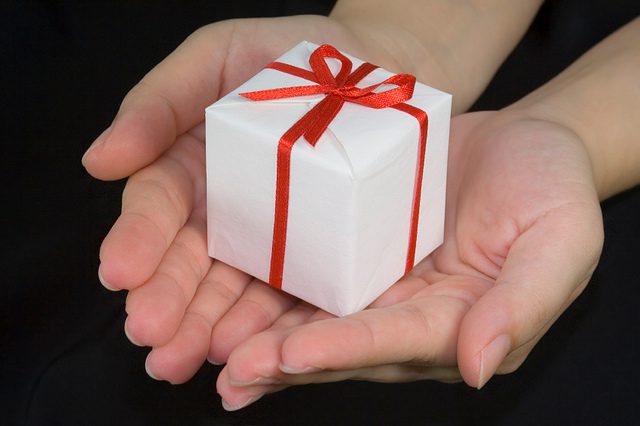 In the ancient Greek-Roman world, patronage and gift giving were common practices. Those with wealth and social status willingly shared with those in need. However, the rules of exchange in the past stand in contrast the expectations of our own day.
In fact, people gave gifts with the desire and expectation of receiving something in return.
Giving for the Sake of (Personal) Glory
Do you know that personal glory was one of the more significant reasons for giving to others?
Barclay describes the social norms when Paul wrote his letters.
As recent research has emphasized, almost all social relations in Paul's cultural context were both ordered and threaten by the competition for honor. In the absence of "objective" measures of quality (such as educational qualifications), a person's worth was heavily dependent on his public reputation….The pursuit or defense of honor was, many ancient commentators claimed, the chief motivating force for action . . . (433).
A patron who built a temple or helped someone in need naturally expected the recipients of the gift to bestow them with praise in public. Whereas recipients get a material need satisfied, the benefactor enjoys honor in return. The idea of giving with "no strings attached" is more of a modern idea; it certainly did not characterize the standard practices found in the ancient world.
In an interview with Christianity Today, Barclay applies this to God,
While there is no prior worth for receiving the gift, God indeed expects something in return. Paul expects those who receive the Spirit to be transformed by the Spirit and to walk in the Spirit. As he puts it, we are under grace, which can legitimately lead to obedience, even obligation.
Gift giving naturally created a relationship of reciprocity. In an excerpt from Paul and the Gift, he summarizes Aristotle:
Though children can never fully pay back the benefits (of life and upbringing) received from their parents, they are beholden to them to give service and honor in any way they can; honor is indeed the main form of return that socially inferior can give to superiors (Eth. Nic. 1163b1-4). (29)
In social relationships, gift exchanges publicly brought giver and receiver into close association.
Accordingly, potential benefactors/patrons had to choose wisely how they would share their resources. It would be shameful to squander one's money and influence without receiving some sort of benefit. In fact, it signaled great disrespect by the recipient if he did not bestow public honors on the patron giver.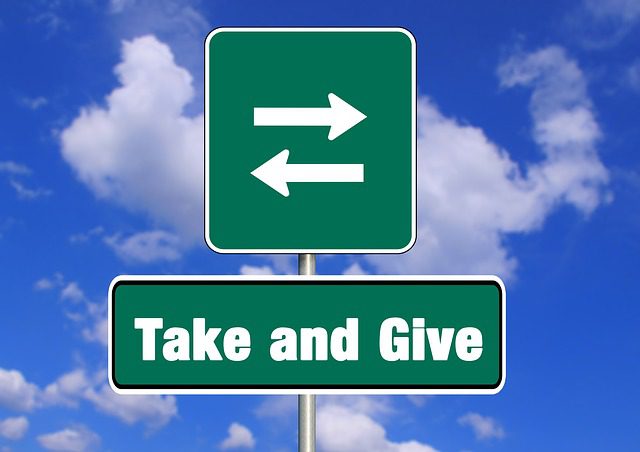 As a wealthy person, this practically meant you must carefully
consider the worth of the person
to whom you would give a gift. Examining evidence from the ancient world, Barclay states, "it is clear that the status of the recipient was important in cementing and enhancing the worth of the giver" (34).
Barclay explains that why ancients even applied this notion of gift-giving to God/gods: If God were to give grace to people without regard to their worth (so the thinking goes), God would appear random and unjust, since he gives benefits to the wicked while overlooking those who are upright.
Grace for the Sake of God's Glory
Although the specific dynamics differ in Scripture, we at least see that honor/glory is the appropriate and expected response to God's grace. For example,
"For it is all for your sake, so that as grace extends to more and more people it may increase thanksgiving, to the glory of God." (2 Cor 4:15)
"And not only that, but he has been appointed by the churches to travel with us as we carry out this act of grace that is being ministered by us, for the glory of the Lord himself and to show our good will." (2 Cor 8:19)
"…he predestined us for adoption as sons through Jesus Christ, according to the purpose of his will, 6 to the praise of his glorious grace, with which he has blessed us in the Beloved. 7 In him we have redemption through his blood, the forgiveness of our trespasses, according to the riches of his grace, 8 which he lavished upon us, in all wisdom and insight… 12 so that we who were the first to hope in Christ might be to the praise of his glory. . . . to the praise of his glory." (Eph 1:5–14)
In one post, I can only introduce a few big ideas. Clearly, these insights should cause us to think about potential implications not only for how we read Scripture but also the applications that may stem from those interpretations. (I'll touch on a few in the coming posts.)
Honor, Shame, and Grace
In his book, Barclay gives extensive attention to the topic of honor in Paul and the Gift. In upcoming posts, we will see that the apostle Paul corrects the measure of one's worth more than simply the merit of one's works. The language of "worth" is honor-shame language.
For those who have read my work, Barclay echoes many of the points I make in Saving God's Face. Some reviewers scoffed that I wrote
An honor-shame lens may even help to reconcile some points of dispute between the [Old Perspective on Paul and the New Perspective on Paul]. In honor-shame language, the traditional view lays stress on "achieved" righteousness whereas the NPP emphasizes "ascribed" righteousness. (SGF, 225)
Barclay's discussion of grace reinforces this claim.