This past weekend, I had the pleasure of being interviewed with Nick Peters, who runs the Deeper Waters podcast. He regularly interviews theologians, missiologists and others concerning various issues related to the church.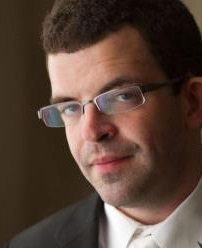 To listen to the podcast via iTunes, click here.
To access the podcast via the Deep Water blog site, click here.
The YouTube version can be found here.

In the podcast, we discuss how to share the gospel in a biblical faithful and culturally meaningful way. He spends a good amount of time asking questions about how honor and shame can broaden our understanding of the Bible.
I'd encourage you to check out other interviews from his podcast. He talks about a range of topics that will interest a spectrum of listeners.
Previously, he has interviewed John Walton, Ben Witherington, Craig Blomberg, Hugh Ross, Darrell Bock, and Jonathan Pennington among others. Soon, he will also interview Richard Bauckham.