In the recent March 2017 issue of Lausanne Global Analysis, you'll find an excellent article from my good friend, Jayson Georges.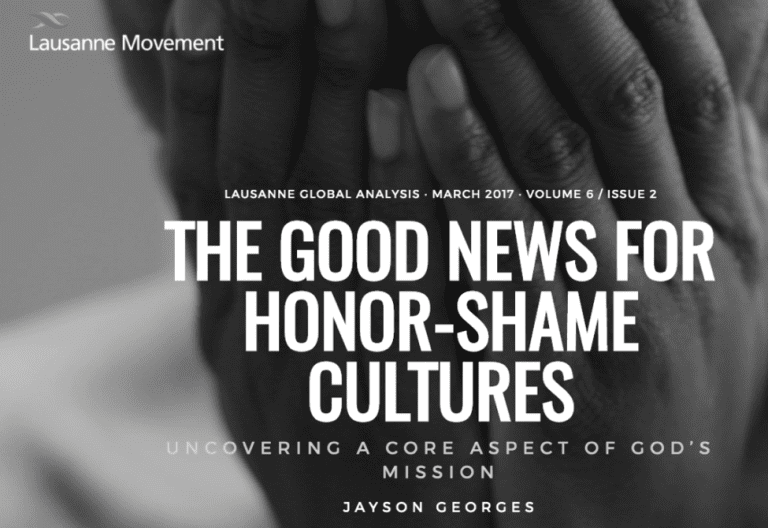 The article is short but very full. It explains…
(1) the meaning of honor & shame,
(2) how honor & shame is a feature of God's mission, 
(3) how honor & shame equips us for ministry in contemporary contexts.
Jayson highlights aspects of honor-shame within Western culture. He also links to a number of other resources to help you follow up on anything that spurs a question. Enjoy!