My previous post resonated with many former missionaries. At the same time, others have never realized the cost of leaving the mission field.
Churches want to support missionaries. They just want to know how. Most mission agencies and advocates primarily focus on the support missionaries need to do their work. Few churches have thought comprehensively about the needs of people returning from the mission field.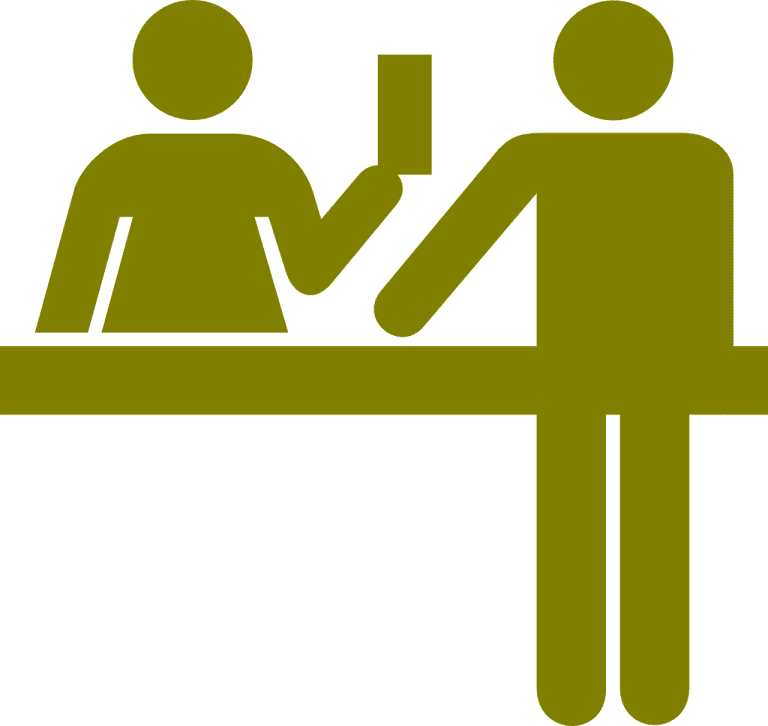 The last post highlighted the challenges faced by returning missionaries. Judging from conversations I've read online, that post stirred some strong emotions. There is a great need for more conversation and action. Since last week, a new Facebook group has formed to connect people together, gather ideas, and consolidate resources. It's called Never Home: Transitioning from Life Overseas.
In this post, I suggest several ideas and resources to help churches address the needs of long-term, cross-cultural workers. Whether a mission organization or a local church, you should consider doing any or all of the following.
Provide reentry debriefing and counseling
Missionaries leaving the field undergo a grieving process. The longer their service, the longer they will probably need to process their emotions and thoughts about the transition. In many cases, people leave the field unexpectedly or with little forewarning. Their reasons for returning vary. The cause may be virtuous or ignoble. Whatever it may be, many missionaries will feel guilty or ashamed when they leave.
Churches and organizations can help missionaries process the transition by providing them with specialized counseling and debriefing. I'm aware of a few programs, such as Mission Training International's DAR (Debriefing and Renewal)and CHIPs (Children's Intercultural Programs). The cost is prohibitive for most returning missionaries and their families. However, many churches are more than able to cover or offset those expenses.
For a list of other debriefing resources, click here.
Fund them for 6 to 9 months
The financial burden on returning missionaries is tremendous. I highlight numerous economic challenges in the previous post. One way to address these obstacles is to fund returning missionaries for 6 to 9 months upon returning. If you are a local church, they could even be "missionaries in residence" simply to be able show employment while they search for something more permanent. Mission agencies could offer more healthy severance packages as well. I know a group that provides 1 or 2 months' pay, which is wonderful, but only scratches the surface, especially for families.
Provide cars and/or a place to live
If missionaries have much of any savings, it will likely go towards buying 1–2 cars, depending on the family's needs. Unless you live in a dense urban area, one simply cannot sustain employment and a normal life without such transport.
Likewise, we should not assume that missionaries have family members who can give them housing for an indefinite span of time. Just as many churches provide pastors with parsonage, so also could they help returning missionaries with a home or apartment for a set period.
Fund job training
Many missionaries leave the "professional ministry" when they return to their passport countries. They might teach in a school, go back to nursing, sell real estate, etc. That career shift could require more schooling or renewing credentials. Who will teach them? Who will fund that training?
Send them books
Connect missionaries with people who have thought through the transition process. At a minimum, this means gifting them with books.
Returning Well: Your Guide to Thriving Back "Home" After Serving Cross-Culturally (by Melissa Chaplin)
Looming Transitions: Starting and Finishing Well in Cross-Cultural Service (by Amy Young)
Re Entry: Making The Transition From Missions To Life At Home (Peter Jordon)
Calvary Missions Resource Connection lists these and other books on their helpful site.
If you are cheap or broke…., if you did nothing else, send them a list of the books above!
Conduct exit interviews
Believe it or not, some mission organizations don't do exit interviews for departing personnel. Why? I don't know. I know of a missionary family who served over 10 years with a very large mission agency; yet, when they said they were leaving, none of their supervisors wrote them inquiring why or even to wish them well.
Exit interviews can serve a few purposes. First, long-term missionaries have an opportunity to provide mission leaders with a wealth of information. Such data could cover a range of strategic, personal, and administrative issues. This time is an opportunity to allow missionaries to feel heard and bless their organization with helpful insights.
Second, the mission organization have the chance to express their love and appreciation for the missionary and family. They can also learn ways to assist the returning missionaries amid their transition.
Don't say "Welcome Home"
Want to love long-term missionaries? Don't say, "Welcome home." Perhaps you can say, "Welcome back." After year of investing themselves in another culture and its people, their passport country is no longer "home" to them. One day, it will be again… maybe. Until then, don't expect too much from them. Know that they feel out of place. Make them feel welcome in your home country.
---
Interesting in reading more? Check out the resources:
Calvary Mission Resource Connection
8 Ways to Serve Missionaries Coming Home (a post from Team.org)