Prior to the release of Esau McCaulley's Reading While Black, I had mixed feelings about reading the book, which had received a lot of press leading up to its publication. While I knew the book would be interesting, I simply didn't know if I should prioritize it since, as McCaulley explains, the book is written for black people. And, well, I'm not black.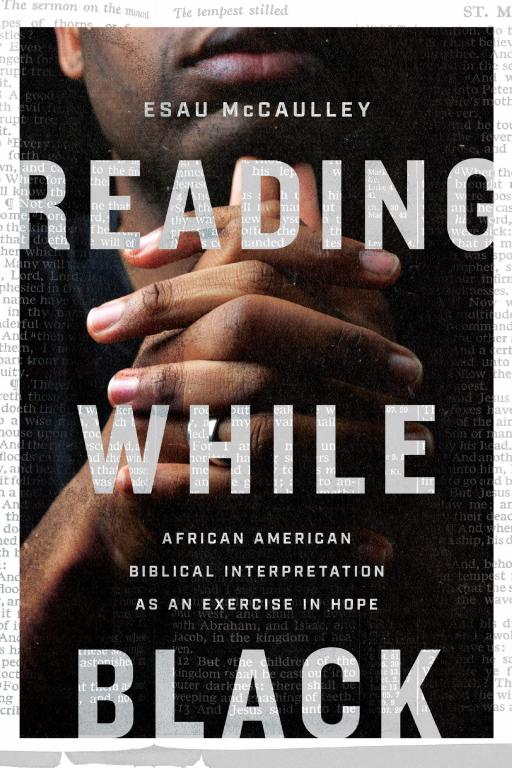 I'm so glad I came to my senses.
McCaulley, who earned his Ph.D. under N. T. Wright, conveys his ambition for the project in the book's subtitle "African American Biblical Interpretation as an Exercise in Hope." He contends that that African American interpreters have long been torn between rejecting a God (and thus a book) that condoned slavery and the theology of black progressives, which evangelicals have found troubling.
Yet, McCaulley loved much of his experience within the black church tradition. At the same time, he saw much of what he studied and wrote about (within the guild of biblical studies) to have little relevance to the questions being asked by those in the black church.
Accordingly, in this post, I explore how Reading While Black can be seen as an exercise in contextualization. What do I mean by contextualization? In One Gospel for All Nations, I suggest,
Contextualization refers to the process wherein people interpret, communicate, and apply the Bible within a particular cultural context.
As I've argued numerous times, contextualization begins with the process of interpretation. I tried to show how this plays out in Reading Romans with Eastern Eyes. McCaulley not only grasps this point but demonstrates it well.
An African-American Reading of Scripture
McCaulley begins by tracing the distinctive ways that black Christians have interpreted the Bible. Certain emphases and themes mark black theology in history. He says,
Alongside the story of the God of the exodus is the God of Leviticus, who calls his people to a holiness of life. The formerly enslaved managed to celebrate both their physical liberation and their spiritual transformation, which came as a result of their encounter with the God of the Old and New Testaments.

The social location of enslaved persons caused them to read the Bible differently. This unabashedly located reading has marked African American interpretation since. (17)
He rejects the possible accusation that black theology is syncretistic in contrast to the theology of white slave masters. He says,
It is not the case that Blacks uniquely emphasized certain passages and read other Scriptures in light of them; what was unique was what enslaved Black people emphasized. They emphasized God as the liberator and humankind as one family united under the rule of Christ whose death for sins reconciles us to God.

To put it more pointedly, I contend that the enslaved reading of the exodus as paradigmatic for understanding God's character was more faithful to the biblical text than those who began with the Pauline slave passages. (18-19)
Therefore, the thesis of McCaulley's book falls well in line with arguments I have posed in One Gospel for All Nations and Reading Romans with Eastern Eyes. He suggests, "I propose that dialogue, rooted in core theological principles, between the Black experience and the Bible has been the model and needs to be carried forward into our day" (20).
Too many people pretend that they read Scripture without a cultural lens. Rather, he says, "everybody has been reading the Bible from their locations, but we are honest about it. What makes Black interpretation Black, then, are the collective experiences, customs, and habits of Black people in this country" (20).
He reminds us that biblical interpretation always involves dialogue with the text. He notes, "But the dialogue goes both ways. If our experiences pose particular and unique questions to the Scriptures, then the Scriptures also pose unique questions to us" (20).
Although the book is not written "for" white people, its insights will prove helpful to readers from any cultural background. McCaulley's work is an excellent demonstration of the potential fruit of contextualization.
In the next post, I will highlight some of the insights that follow from this approach to Scripture.