So, two years and some months ago, I posted some of my then-2nd grade son's artwork, e.g.: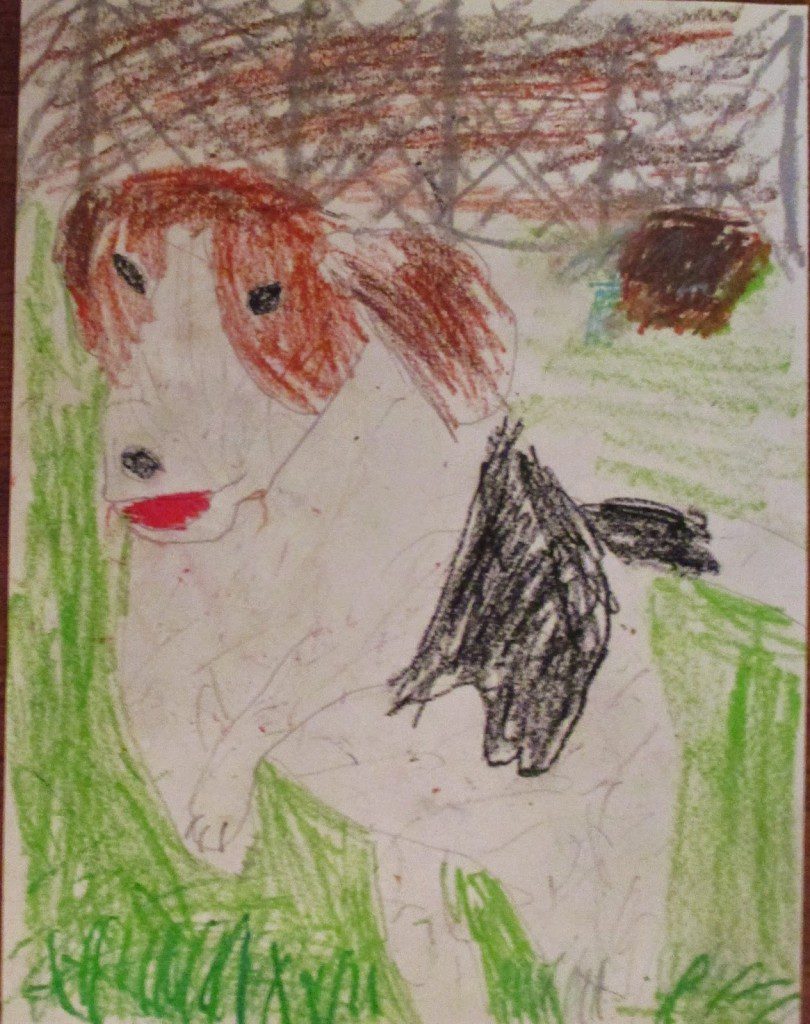 As it happened, this blog post was immediately preceded by a post on child care tax credits (the idea being that you boost the tax base by getting mothers back to work so that, in principle, they could "pay for themselves" in a way that general per-child tax credits) wouldn't.  I had, as was my practice, tweeted a link to that prior post in the hopes of getting linked to by Instapundit, but instead of just that link, Glenn Reynolds linked to my blog, in general, with the comment, "an interesting blog," and shortly afterwards I was invited to write at Patheos.
(The title of that first post referenced the blog written by Ann Althouse's husband, Meade, which is no longer on her blogroll, so I can't link to it directly.)
So, since this past summer, my son has been taking classes at the local Monart art studio, first at the "basic" level, where the projects are teacher-directed, and after a couple months, at the "intermediate" level, where students choose their own subjects, either based on some artwork that they copy from directly, or a photograph, and work on it for several weeks at a time.
This is what he came home with yesterday: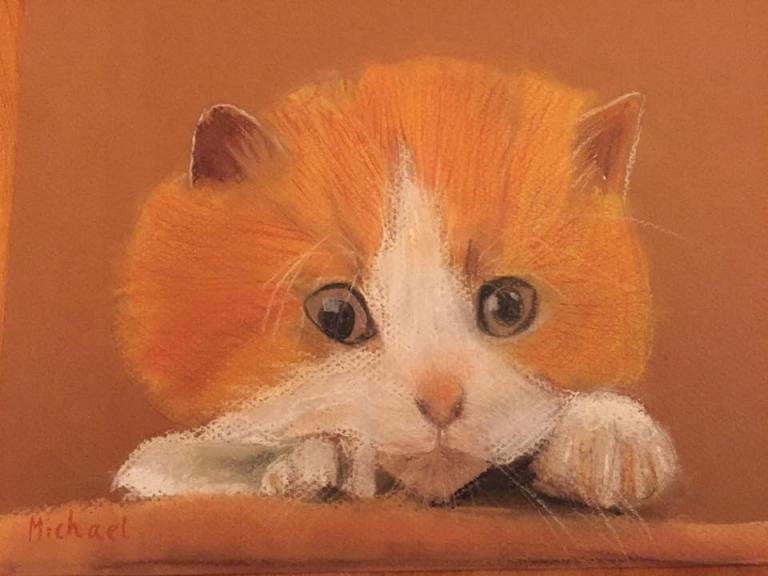 from a photograph of a cat, which I just wanted to share with you because (a) I think it looks fantastic, and (b) I'm very pleased with the art classes and how well they're doing — so if you're in the area, consider this an endorsement!