Ephesians 4.20-21: But that is not the way you learned Christ! – assuming that you have heard about him and were taught in him, as the truth is in Jesus, (ESV)
i. Paul draws a couple lines in the sand
Paul draws the first line in the sand between the Christian Gentiles and pagan Gentiles. Christian renewal stands in contrast to all the wicked ways of the Gentiles.[1]
The word "you" sets us apart as the readers. Any time there's a "we," then there is by implication a "they." We're not in that other group, although we came out of that group.
We were ignorant and in darkness (verses 17-18). Now we've begun to learn. Our minds have been opened to the Gospel by the Spirit. This is salvation language!
We are restored to fellowship, no longer alienated (verse 18).
Paul draws a second line in the sand, between Christian benchwarmers and those who are actively learning and maturing in their faith. Jerome states that if all of Paul's readers are actively growing in Christ, then Paul does not have to include verse 21.[2] Paul assumes that the readers are in relationship with Christ, and in relationship with each other in community.
In Christian congregations all over the world, there is a big difference between Christians who are warming the bench and those who are in the game. We need players in the fields.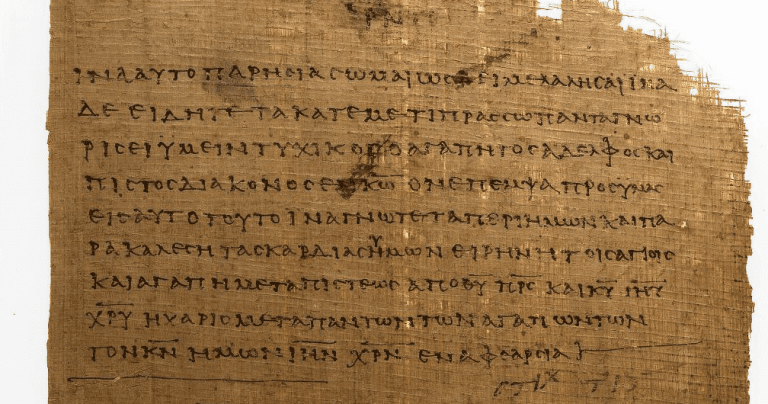 on community renewal
ii. Spiritual mortification
Ephesians 4.22: to put off your old self, which belongs to your former manner of life and is corrupt through deceitful desires,
Paul touches on a theme that he develops in his other writings as well. He tells us "to put off your old self" (verse 22). From the beginning, I want to point out that Paul has made it clear that he is writing to Christians.
These verses offer nothing short of a process of spiritual mortification. To call it a metamorphosis is not quite strong enough for Paul. Although there are many parallel passages, the most vivid seems to be Romans 6.1-7. As Christians, we have no choice but to crucify our fleshly desires with Christ on the Cross.
Furthermore, the majority of verbs in these verses are in the aorist tense, which has no beginning, ending, or future. In other words, we have to commit to this process of spiritual mortification indefinitely. We have to be on guard because our own "deceitful desires" or lusts, will "corrupt" us (verse 22). So . . . we can't always blame the devil. Our own worst enemy is usually ourself. We sabatoge our own spiritual growth.
John Chrysostom writes about this Scripture: "Pleasures often are destructive. They end up being not really pleasures but bitterness and deceit and pretense, like a theatrical illusion."[3]
The Spirit says: Go through the process of spiritual mortification. Put off the old self. Crucify it!
iii. Interior life
Ephesians 4.23: and to be renewed in the spirit of your minds,
Paul makes it clear that there is an interior life, although he is speaking to the Christian community at large. He says "be renewed in the spirit of your minds" (verse 23). This phrase is interesting for a couple reasons.
First of all, the verbal construction is passive and infinitive.
We receive the action of renewal, and we continue to receive renewal indefinitely. We can continually allow ourselves to be renewed. The fact that the verb is passive leads me to believe that the action is being done by someone to us. Who is imparting renewal? Is this not the work of the Holy Spirit?
Secondly, a couple Patristics take an interest in this particular phrase.
Origen says that, "When your mind is detoxified and expels confusions, the spirit of your mind renews you by taking up its dwelling within you."[4] I paraphrase Jerome, but he comments on the same passage. He states that our awakened spirit fuses to our mind, once it has been purified. He believes this is why Paul joins the two parts of the interior life into one phrase, the spirit of your minds.[5]
Every faith tribe ascribes to some type of process like this (i.e. sanctification, transformation, etc.). Each faith tribe probably has a view about how long this process takes (i.e. instantaneous, gradual, either/or, both/and, etc.). All faith tribes also have an ontological view about the resulting nature of renewal (imputed, imparted, infused, etc.). The truth that no one can escape is that there is a process that takes place in my interior life.
iv. Implicit assumptions
Ephesians 4.24: and to put on the new self, created after the likeness of God in true righteousness and holiness.
Because of the process in my interior life, Paul contrasts the old self to the new self (verses 22, 24). Rather than dissecting each word of Paul's beautiful language in verse 24, I think it is best to consider three assumptions that are implicit in this verse.
First of all, this is a transformation we can experience as Christians. "Renewing the mind is a work of the Holy Spirit, whereby our former futile thinking and darkened intellects are changed so that we come to be filled with Christ's way of thinking."[6]
Secondly, not only are we changed, we're made into a closer representation of God in "the likeness of God." This is imago Dei language.
Third, this whole passage works on the assumption that some form of sanctification will in fact take place. There is no other plan. If we are to name the name of Christ, we will at some point step into a new lifestyle based on "true righteousness and holiness."
v. Community renewal
The mystery of this passage is that Paul is not necessarily speaking to individuals. We tend to think of church as a bunch of individuals, or maybe families, who carve time out of their busy schedules to devote one hour per week to collective worship.
Nothing could be farther from the truth. The ancient Near East (aNE) culture is like ours in a lot of ways, but this is not one of them. The aNE is not marked by rugged individualism, but by community. Most decisions are made in community (i.e. families, cities, even nation-states).
Paul often builds on the aNE communal perspective to discuss the unity of the people of God, and he does so in this passage. He speaks to believers together, not only to individuals. We catch a glimpse of this in the English when he says, "be renewed in the spirit of your minds" (verse 23). That's mind – in the plural form. What we can't see in English is that the original language uses plural pronouns throughout this passage (verses 20-24). All of the times "you" is used in English, it is you-plural in Greek, or y'all as some say.
What are the implications of thinking in terms of "we" instead of "me"?
First of all, "Paul directed his exhortations to repentance to the whole Christian community."[7] Do we think of repentance as primarily an individual matter, or do we all bear the responsibility to repent as a people?
Secondly, we can link passages like this to an eschatological hope. Bartholomew and Goheen point out that because God has the ability to remake us in the image of Christ now, then we can take hold of our new life as evidence of the life to come. Whole Christian communities can receive restoration and renewal.[8]
Tom Morris used to teach at Notre Dame. He examines classic Greek literature, especially the virtues. Tom unpacks their truths in unique ways that affect the 9-5 life in corporate America. He is running with a thought that is similar to community renewal in his book If Aristotle Ran General Motors. Social harmony is something companies can aim for, an esprit de corps based on honest corporate virtues. I would ask that if corporations can be transformed on a grand scale, how much more so the people of God?
Social harmony is not only a state of the absence of conflict but one of positive, vibrant consonance and interpersonal strength, a relationship within which individuals can attain the development of their highest gifts and enjoy the fullness of life together.[9]
---
notes:
Ephesians 4 in light of shame-based culture
[2] Jerome,
Epistle to the Ephesians ii.iv.20.
[3]
Chrysostom,
Homily on Ephesians xiii.iv.22
.
[4]
Origen,
Epistle to the Ephesians iv.23.
[5]
Jerome, Epistle to the Ephesians ii.iv.23–24.
[6]
Wesley Adams,
Ephesians
, in the
Full Life Bible Commentary: An International Commentary for Spirit-Filled Christians
, eds. French L. Arrington and Roger Stronstad (Grand Rapids, MI: Zondervan, 1999), 1067.
[7]
Origen, Epistle to the Romans.xii.1-2.
[8]
Craig G. Bartholomew and Michael W. Goheen,
The Drama of Scripture: Finding Our Place in the Biblical Story
(Grand Rapids, MI: Baker Academic, 2004), 193.
[9]
Tom Morris,
If Aristotle Ran General Motors: The New Soul of Business
(New York: Holt Paperbacks, 1997), 119.