Paul is known as a Rabbi, and is among this cohort of leaders that are constantly alluding to Scriptures. His writings are a prime example of their command of Scripture. I do not want to miss the point of these Scriptures from Ephesians. It's good to ask the what. What is the message? It's also good at times to ask the how. How is the message being delivered? You can call it a homiletical curiosity about the artistic beauty of Scripture, in this case the Scriptural allusions of the Rabbis.
I wrote an article on the possibilities that Paul wrote Hebrew poetry in Ephesians. I am certainly not an expert, but if you'd like to see why I'm choosing to put the Ephesians 4 in stanzas: CLICK HERE
Young's Literal Translation (YLT) comes close to organizing the thoughts similarly to stanza, although YLT is verse-by-verse. I covered these verses in a couple of pieces about Cassian.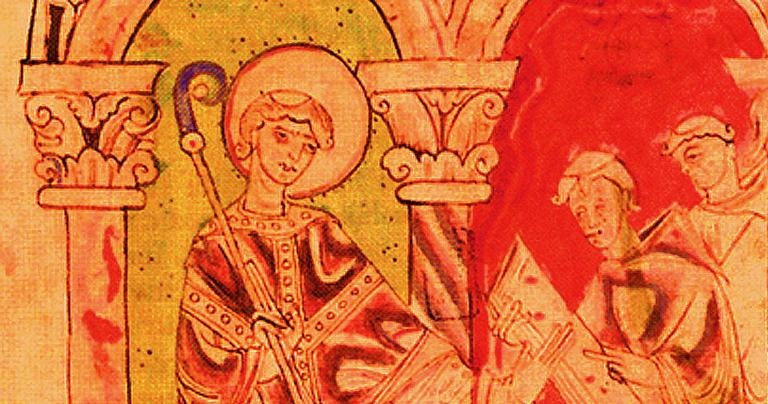 John Cassian on Ephesians 4.26-27
John Cassian on Ephesians 4.28
be angry and do not sin;
let not the sun go down upon your wrath,
neither give place to the devil;
whoso is stealing let him no more steal,
but rather let him labour, working the thing that is good with the hands,
that he may have to impart to him having need.
(Ephesians 4.26-28, YLT)
Ephesians 4.29
Let no corrupt word out of your mouth go forth,
but what is good unto the needful building up,
that it may give grace to the hearers;
In this verse, speaking a corrupt word is contrasted with giving a grace filled word. To "give" is the Greek verb didomi, which can also mean to minister. This is one of Paul's allusions to his own writing earlier in the chapter.
Earlier in the chapter, Paul also uses the verb
wherefore, he saith,
`Having gone up on high
he led captive captivity,
and gave gifts to men,' (Ephesians 4.8)
Paul says that God "gave" or literally ministered gifts to men. I've been making calls and have learned a new phrase. It's called a third space. It's a space that is basically created between denominations or fellowships for ministers who minister across lines. In fact, a leader in our organization defined it for me, and another one gave me Ephesians 4.8, while making allusions to verses 11-16 as well. We may minister in different ways in different seasons, or even across lines. If a third space opens up, we find ways of facilitating such ministries. In effect, our presbyteries can tell us that we can be given to or ministered to others, while remaining firmly planted.
2 allusions to Scriptures in verse 8
I'll look at the Psalm. The other is Judges 5.12.
Thou hast ascended on high, thou hast led captivity captive: thou hast received gifts for men; yea, for the rebellious also, that the Lord God might dwell among them. (Psalm 68.18, KJV)
Paul references this verse. A well trained Hebrew mind, or another Rabbi, might wonder why Paul doesn't complete the quote. Perhaps Paul stops short to intentionally make them think about the rest of the verse. The last couple lines are unexpected. Paul changes the last line of Psalm 68.18, and I can't imagine why.
Psalm 68.18: thou hast received gifts for men.
Ephesians 4.8: and gave gifts to men,' —
In this age, God gives gifts to His people that we may never be able to fully repay. However, in the church and Kingdom of God, we may be able to offer more gifts on the altar. We see this from Ephesians 4.8-16, where Paul lays out an intricate plan for the ministry, oversight, mutual edification, and fellowship of the church.
Ephesians 4.30
and make not sorrowful the Holy Spirit of God,
in which ye were sealed
to a day of redemption. (YLT)
Young's Literal Translation says don't make the Spirit "sorrowful." There's a lot of controversy among scholars about what Paul is saying. I would just say that we need to be careful about what we say in critique of doctrines or experiences of the Holy Spirit and His works.
So, then what does it mean to make the Spirit sorrowful? I like Young's Literal Translation on Ephesians 4.30, but I want to look at a Psalm for clarification in the King James Version.
Hot Displeasure!
O Lord, rebuke me not in thine anger,
neither chasten me
in thy hot displeasure. (Psalm 6.1, KJV)
I really like the King James Version on Psalm 6. I honestly don't know what David is repenting of at this point in his career. David is considered a prophet and a king. Sometimes prophets cry out for the sins of the people in the first person singular. It's interceding.
There are a couple reasons this could be an intercessory prayer. First of all, when we think of David as prophet and king, there may be more. David associates with prophets, priests, the priestly class of worshippers. He also brings the Tabernacle and Ark of the Covenant back to Jerusalem, but I'm guessing there could be more.
A second reason that this Psalm may be written as an intercession, is that there is no specific confession of sin. The chapter follows a form: i.e. repentance, anguish for sin, and restoration. Since it is a form of prayer, it is eventually called the first of the Penitential Psalms. David may just be giving the penitent a beautiful prayer, when someone cannot find the appropriate words to cry out.
David knows that he, or the people he's interceding for, are not walking in the favor of God. There are other passages like that in our prayer manual, the Psalms.
Hot displeasure! Hot displeasure sounds like the opposite of the favor of God, causing the Spirit to sorrow.
Storms and sorrow
I sometimes think the Spirit's sorrow is like a Midwest thunderstorm that starts with lightning and thunder, and then rumblings that make the house shake, but hopefully without hail!!! Eventually, the storm may calm down a little into a steady rain that can last for hours, or for days.
I can remember one storm in particular in which I was indoors most of the time around family, but I may have been experiencing some kind of family loss, or someone who was no longer around. As the storm eventually lifted after 2-3 days, I realized that the Holy Spirit was also watching the storm with me. He was grieving right along with me the whole time, and letting me know that some things are out of my control.
After the rain is gone, the Spirit is still hovering over our families, those we care about, and our loved ones. I guess I was interceding, or perhaps travailing.
The Spirit as seal
Long before there were self-adhesives envelopes that we could seal and mail to someone, there were seals. The document would be folded a certain way. A special wax would be melted and dripped on the document to close it. Then a signet ring or something official like that would be pressed into the melted wax. This would seal the document and prove who sent the document, like a signature.
The seal of the Holy Spirit is 1 of about 7-8 Biblical symbols for Him: Wind, Water, Cloud, Oil, Fire, Dove, Seal. The body is another symbol, also called Temple in the New Testament. So our congregations in unity are body/Temple, and our physical body is also Temple.
The symbolism of the Spirit as Seal is not the same as His personhood. Ephesians 4.30 indicates that He is capable of sorrow, a personal emotion. So it's an indicator of the Spirit's personhood as a member of the Trinity.
However Ephesians 4.30 also points to the fact that our Pneumatology (1st line above: Theology of the Spirit) could indeed color all of our other Theologies, including Soteriology (2nd line above: Theology of Christ's transformative salvation processes like sanctification), and Eschatology (3rd line above: Study of prophetic literature).
Ephesians 4.31
Let all bitterness, and wrath, and anger, and clamour, and evil-speaking,
be put away from you,
with all malice,
With these last couple verses, I would just like to provide a little commentary. Paul's brilliant reference to the Holy Spirit in verse 30 stand in contrast to verse 31. In light of verse 30, I believe verse 31 holds some references to ways that we can break the seal of fellowship.
For instance, He is making us witnesses to His glory in the world. We may see a lot of God's good work around us, but are we patient with those who are not as far along in the way, or those who are veering off to the side? Are we as patient with them as Christ has been with us as we have developed? How do we speak of them?
Ephesians 4.32
and become one to another kind, tender-hearted,
forgiving one another,
according as also God in Christ did forgive you.
Paul says we have received forgiveness, moreso as a noun than as a verb. It is a grace received, and could be one of his allusions, in which he is referencing verse 29. Instead of doing the wrong thing with the way we talk about others in the Christian community (verse 31), we do the right thing and extend grace. We share the forgiveness that God and Jesus have bestowed, and the Holy Spirit has sealed. We cannot pay it back, but we can become witnesses to His forgiveness and instruments of His grace.
---
notes:
Ephesians ToC
Prayer Series: John Wesley in relation to Ephesians 4.11-12
Ephesians 4
in light of shame-based culture
on honesty and anger management
Beauty in Paul's Literature: Poet, Prophet, or Oracle
John Cassian on Ephesians 4.26-27