A little more on 2020 . . . Years from now, we all will have our own stories to tell about the year and we will have a global narrative to recall as well. I'm taking some more time to focus on highlights, not my saga of suffering.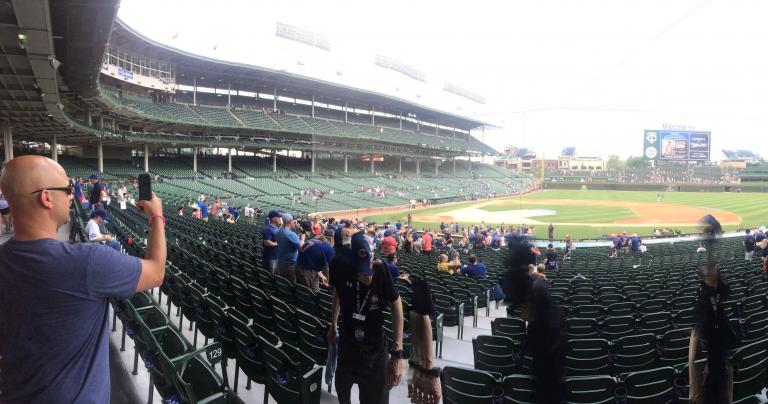 All I'll say at this point is I wish I could go to a game . . . I'm hearing good things about a full baseball season. I hope it includes fans.
At any rate, this article is culled from a recent email. If you'd like to be on my general email list, I send out emails like this once per quarter-ish.
To subscribe to the JCIngle email list CLICK HERE
Blessings this new year!
Rev. Jared Ingle, M.A., M.T.S.
---
First things first
Crystal and I have well over 5,800 "Followers" and we like to listen to our tunes while working with you.
So, if you're spending a little time with us, why not listen to our top songs of the year?
If you have Spotify, tune-in to our playlist "top 20 | 2020" CLICK HERE
---
Commercials
Business emails and articles have a call to action (CTA). Today, I'm highlighting various ways you can support the good work. So, let's get the CTA out of the way right now.
Patheos | This is a residual-based, contracted position. So I make money for "Pageviews." One way to get more Pageviews over time is to enroll more email subscribers. To join my email list CLICK HERE
You can also receive emails from the Patheos Evangelical authors as they share articles if you CLICK HERE
YouTube | We'll cross some thresholds in 2021 that'll allow us to do more with our channel. YouTube rewards us based on "Subscribers." If you "Like" our videos, why not become a Subscriber? CLICK HERE
Therapy | I'm transitioning into supervised online counseling only with Michigan residents. I'm qualified by the state. For more info CLICK HERE
Crowd-sourcing | I'm on a medical journey. I'm under doctoral care, but I'm also enlisting the services of doctors who do not simply write prescriptions. To learn more CLICK HERE
Mental Wellness | Crystal is with a mental wellness company that supplements our income. Look for more of our articles and videos to segue with mental wellness themes in the future. This will also be a major focus for our nation in the coming year. To see what Crystal is doing on Facebook CLICK HERE
To email her about products and partnership CLICK HERE
---
JCIngle best of 2020 . . .
Method | Our awards are based on the amount of "Engagement" with our JCIngle branded channels. That does not include the amount of "Reach" or all of our interactions with our 5,800 Followers. (see following Note)
Best of 2020 YouTube Video: 7 Pastors | 7 Words from the Cross CLICK HERE
Best of 2020 Patheos Vlog: Reading & Message | Gideon's Risk CLICK HERE
Best of 2020 Patheos Article: America | Wrong, Right, and Righteousness CLICK HERE
Best of 2020 Facebook Post: on assembling | in dialogue with "Jerome" CLICK HERE
---
A little more about the numbers
A Tale of Two… Acquaintances…
One acquaintance took a pastoral staff position at something more than a megachurch. It's one of the largest churches in America. He wrote a book. It instantly made it to the New York Times Top 10.
After a Christian graduate degree, the other acquaintance became a Scholar in Residence. He wrote a pastoral leadership book that is not as popular. However, it really helped his family financially during the time because he had a good publisher. Furthermore, it was instrumental in getting him noticed by academic institutions. He eventually earned a European doctorate of Theology (D.Phil.) from a school we all know about. He now oversees the honors program at a Christian university on the Eastern seaboard.

Out of the two, what acquaintance chose the right path? Trust me, they're both so brilliant, the roles could have easily been reversed. There is no right path, in my opinion. I simply believe they are both obedient servants of God.
Personally, at this point in my life, I would choose the 2nd path for a few reasons, because of the telos I aspire to. The movements and purposes in some academic institutions resonate with me.
What path is right for you? Please don't make it about the numbers and performance, as much as it's about simply obeying God.
What do the numbers matter to me, or my 2 acquaintances (i.e. number of book sales)? Numbers matter for every life that is impacted – including mine as I share with you. Therefore, I do all I can with what I have to maximize my impact, as I'm sure you do as well.