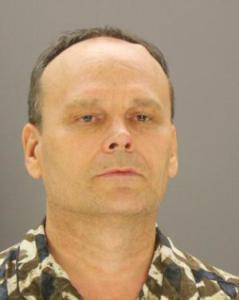 *Sent on Friday, August 7, 2015
To the Honorable Garnet Coleman,
On August 1, 2015 around 10am, Joseph Hutcheson parked his truck on the curb at the Lew Sterrett Justice Center in Dallas County and hysterically ran inside. Upon entering, Hutcheson screamed, "Don't hurt me, I just need some help." The deputies tackled him. According to the Dallas Morning News, as Hutcheson screamed that he couldn't breathe, a witness described one deputy restraining Hutcheson with "a knee on his back" and another deputy restraining him "with a knee on his throat." Hutcheson's face turned from white to blue. Around 11:31am, Joseph Hutcheson was pronounced dead. To add insult to injury, authorities responded to public concern about the tragedy by releasing Hutcheson's criminal background and speculating that they could see narcotics in his truck.
We represent very different groups of Texans. Hope for Peace & Justice is a historically LGBTQ organization. The Next Generation Action Network is a historically black organization. We have chosen to stand together out of concern for the injustice that took place last week in Dallas County. How does someone rush into a jail asking for help and end up being killed? We write to you to ask this question because we do not have anyone else to turn to. We do not trust any of the authorities in Dallas County to answer this question honestly. In your power as a State Representative and Chairman of the Committee on County Affairs in the Texas Legislature, we are asking you to conduct a public hearing on police brutality here in Dallas. We want answers as to what happened to Joseph Hutcheson and many others who have fallen victim to overzealous policing. Our communities are frightened of law enforcement and we appeal to you to help us make things right.
Sincerely,
The Rev. Dr. Jeff Hood
Interim Executive Director
Hope for Peace & Justice
Minister Dominique Alexander
President
Next Generation Action Network