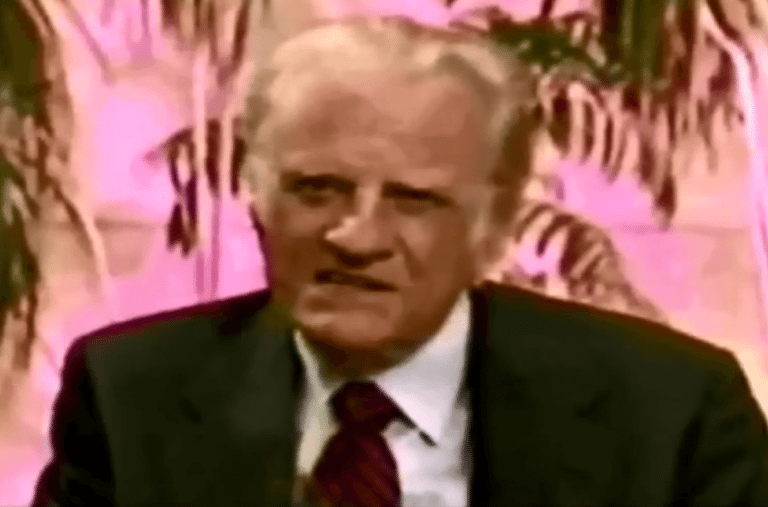 Billy Graham: ASS & SAINT
"You might not make it home! Give your life to Jesus now! Make no mistake…no choice is a choice. I am begging you. Please don't burn in hell for all eternity!"
Our church was full of these words. No matter how many times I heard them, they always terrified me. I was so young. I just followed what I was told. Outside information was always filtered. I had little hope. Hell seemed to be ever present. Options were nonexistant. I was in a dungeon of deception. There was no light. The darkness only grew. Then, I moved the antenna.
Sundays were filled with fear. I didn't want to go. On that particular Sunday (1997), I woke up early and turned on our old television. Maybe I could find something? After some adjustments, I stopped on Rev. Robert Schuler's weekly church broadcast. As the program progressed, Dr. Billy Graham joined Schuler for an interview. Our family idolized Graham. He was considered the ultimate Christian. I'd never seen him in a conversational setting, so I was curious what he'd have to say. Schuler pushed the conversation toward the wideness of God's salvation. When Dr. Graham insinuated that he believed everyone was going to heaven, I was floored. Down in my dungeon, I saw a small spec of light. His words seeded in me and helped me to grow hope.
Though I've changed dramatically, one thing remains…my firm belief that God loves the world. I am disgusted by all of the problematic things that Graham said and did to oppressed and marginalized people over the years. He is an ASS. I am in awe of the beautiful ability he had to love and guide millions upon millions of people…including me. He is a SAINT. Now that he is touching the face of God, I am sure the SAINT has conquered the ASS. May it be true for all of us as well…
"As the music plays, I am inviting you to step out into a personal relationship with God."
Amen.