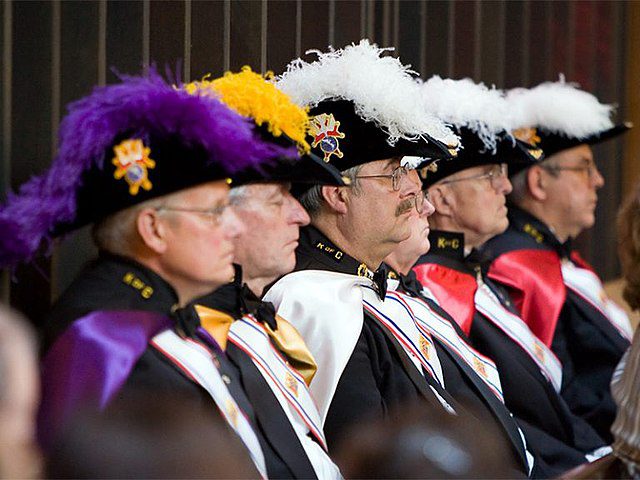 WHEN FORGIVENESS BECOMES A FARCE: On the Fight to Save KOSOUL CHANTHAKOUMMANE, the KNIGHTS OF COLUMBUS & Catholic INDIFFERENCE
video discussed in blog is here https://www.youtube.com/watch?v=q8iWIdiJqiU
From a variety of sources, the words of Joseph Walker have echoed from beyond the grave…
"This crime has devastated my family…but we've got to pray for my daughter's killer."  "…we've got to pray for the one who did this."  "Under no circumstance…do I want Kosoul Chanthakoummane to receive the death penalty."  "People want revenge…but revenge never works."  "If they try to execute Kosoul…if I'm still alive…I'll go down to the prison and make a big scene to force them to stop."  "…understand our Lord loves you."  "Love is hard…"  "Under no circumstance am I for the death penalty…"
You see, Joseph Walker's daughter Sarah Walker was brutally murdered in McKinney, Texas in 2006.  Police officers showed up at Walker's door to give him the horrible news.  Ever since, Walker has been praying for the soul of his daughter and the soul of her killer.  Some time later, police produced Kosoul Chanthakoummane and declared him to be Sarah's killer.  Without giving credence to Joseph Walker's desperate pleas, prosecutors sought and received a death sentence.  Until his death a few years ago, Walker worked tirelessly to get Chanthakoummane's death sentence revoked.  Walker's story was/is so compelling that the Knights of Columbus produced a short documentary about it…which is exactly how I learned about it.
Anyone who watches the documentary leaves with no doubt that Joseph Walker…if he was still alive…would be doing all that he could to stop the execution of Kosoul Chanthakoummane.  In his absence, I'm sure that he would expect the Knights of Columbus to take the lead in such efforts.  Sadly, they haven't…which speaks volumes of their appreciation of Walker's message.
The Knights of Columbus is one of the largest Catholic fraternal organizations in the entire world.  Recent estimates, put their numbers at over 2 million men.  Their life insurance program is worth an estimated $100 billion.  Let's just say, that if the Knights of Columbus decided to fight to end the execution of Kosoul Chanthakoummane…it's quite possible that they could.  But they haven't…and probably won't.  It's curious how they're willing to put forward the money and time to make a documentary to fetishize the forgiveness of Joseph Walker and yet are doing nothing to save Chanthakoummane's life as his execution approaches.  So tell me, how opposed to Chanthakoummane's execution are they?  Maybe it was never about saving Chanthakoummane …
Last week I attended an online gathering of Catholic folk praying for the people scheduled to be executed in the United States in August. It's possible that attendees included members of the Knights of Columbus, but given their video, I expected leadership.  I expected to hear powerful words about saving the life of Kosoul Chanthakoummane.  Instead, all I heard was a story about how Chanthakoummane got…"saved."  It was clear to me that these folks cared more about baptizing another convert than saving the convert's life.  Which also helped explain everything I needed to know about the Knights of Columbus …their video had nothing to do with Chanthakoummane. It was a proselytizing piece. They have not even shared the Catholic Mobilizing Network's letter writing action on the case.
Over the last few months, I have put countless hours into trying to save the life of Kosoul Chanthakoummane.  When I've tried to enlist other Christians (especially my Catholic friends) to help, all I've gotten is a recommendation to watch a documentary and a description of a jailhouse baptism.  Doesn't the message of Jesus require so much more than meaningless platitudes?  Seriously…either be against the death penalty…and join us as we seek to abolish such evil…or cut all the silly bullshit…I'm choking on it…and quite frankly…I need to save my breathe for the next execution that you'll sit out.