Update: Here's the episode link!
Just learned this morning that my episode of The Journey Home airs tonight! You can watch it live (free) online at EWTN's website, or on TV if you receive EWTN with your cable service.
For the watch-party experience, Matt Swaim writes:
I'll be monitoring the show and adding a few links from the @chnetwork account using the tag #JHprogram, in case you want to follow along on Twitter.
I cannot say enough times how much fun I had working with the team from The Coming Home Network. In Catholic-world (as anywhere), you meet a wide variety of personalities. Sometimes in pro-Catholic circles, ambition or self-importance kinda wrecks things. These people were nice. I spent half a day with a group of fun, normal, candid people who love their ministry and work hard to keep their heads on straight and not get pulled into craziness.
So enjoy this picture of me having a good day, and also you can catch the show if you'd like to see me tell my conversion story.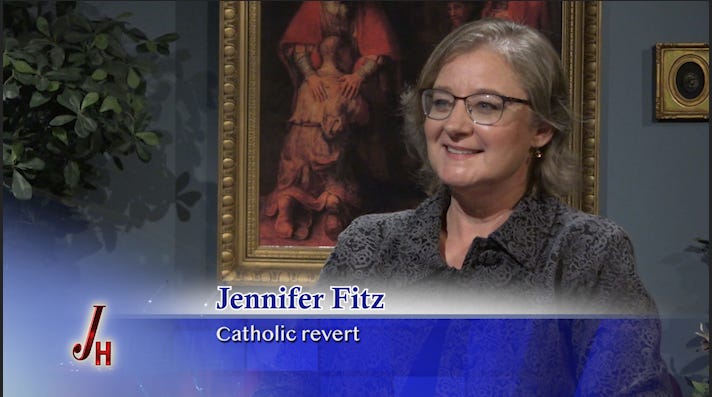 Screenshot of me recording for The Journey Home, provided by The Coming Home Network, used with permission.