Way back in the fall of 2020, what caught my eye in reports of "long covid" were accounts from physicians and nurses who previously had been physically active and professionally ambitious, but now no amount of determination and perseverance could shake off their persistent, debilitating fatigue.
Recently I was surprised, therefore, when someone I usually look to for level-headed, logical, data-supported analyses was convinced that "long covid" was purely an anxiety-related disorder.
Since I follow several (real, credentialed, not-quacky, not grifters) physical therapists and neurologists on Twitter, for Long Covid Awareness Day I was treated to a festival of retweets from real patients who fit that same profile of such a stark before and after. I'd like to share a few of those, so you can see how I came to believe this is a real physical illness, even though my own experience with covid was unremarkable.
This is not about policy positions. We can acknowledge a disease exists and still disagree on the best public health initiatives for dealing with it.
As you'll see, the group below consist of both high-performance athletes and ordinary people who lived physically active, socially-engaged, satisfying lives prior to getting sick. Some were high-achieving professionals, some were more happy-go-lucky. Not all of these are verifiable, but I think there are enough leads to get you started if you'd like to research the topic.
---
For the moment this is going to be mostly just a link list, because I'm getting glitches if I embed all the tweets. But here are three that caught my eye to get you started, and then you can click on more if you're curious.
UPDATE 3/17/23: I compiled a thread on Twitter that matches the list below, and also corrected the one accidental duplicate that I found. Go here to scroll everyone in a single pass: https://twitter.com/JenFitz_Reads/status/1636624699743412227. One of the accounts looks like it went private, but I left it in the list as that may be a temporary change.
---
"Before catching Covid in late October 2020, I could walk on my hands for over 20 seconds. Now, I have to limit how much I walk on my feet. Let's dismantle the myth that healthy people can't become chronically ill with Long Covid. I'm among many who have."

https://twitter.com/YaronFishman/status/1635916140508479490
---
"Me in my element! I miss doing a lot things prior to #LongCovid but nothing compares to the joy of competing and teaching the game that allowed me to travel the world, get an education and develop lifelong relationships."

https://twitter.com/Mjbt223/status/1636104489378758662
---
"#LongCovid has affected nearly every organ system in my body since 2020. Once someone who saved lives daily as a cardiologist, I've found myself in a years long fight for my own.

I've been in the company of millions worldwide.

I see all of you. "

https://twitter.com/calirunnerdoc/status/1636083598146301952
---
---
If that's got you interested, I assure you there's quite a lot of research into the biology of long covid, and it is turning up results. For leads, here's a quick list of random studies that popped up when I did a search on "long covid research vascular":
Here were a few of the initial results when I searched on "long covid research brain imaging":
I've only barely glanced at these, so I have no opinion on them. It's just the beginning of a trail of clues for how healthy, active, happy people could suddenly become so ill.
---
Recap: I do not have long covid, nor chronic fatigue syndrome. My interest in this topic is a general desire for truth and for quality medical care for anyone who needs it.
Related, from me: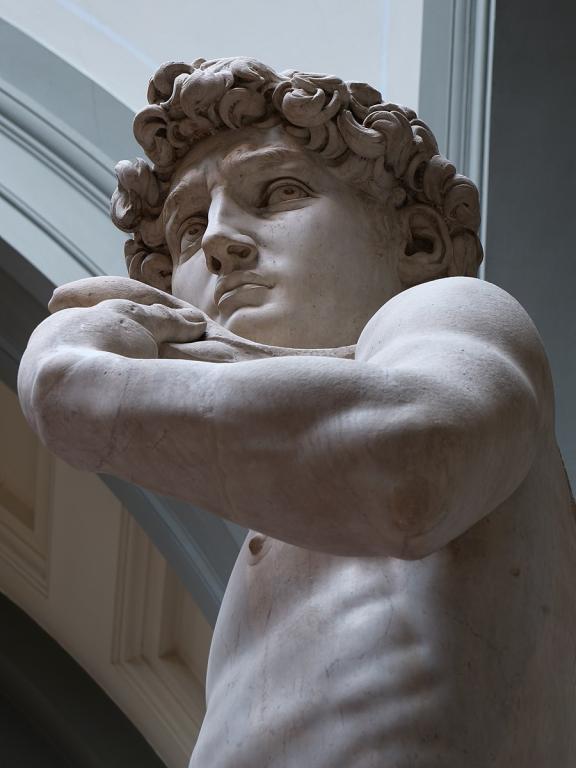 Detail of David by Michelangelo, photo by Jörg Bittner Unna, CC 4.0.