Every once in a while, my soul goes kicking and screaming down a project pathway that feels scary and uncomfortable. Usually, when it's scary and uncomfortable, that's usually the sign that it's something I have to do. Enter: podcasting.
But not just podcasting.
Nope. Me? I'm going to talk about race.
Why I'm that person who loves to talk about politics, religion, and race I'll never know. But there you go.
The White on White podcast is all about re-imagining a white identity apart from pseudo-supremacy.
If you've been following me for any amount of time, this isn't a surprise to you. I've cared about race issues for a long time, and I've written before about how we need to develop a white theology, and about how the church can do better. I'm thrilled that this podcast is finally coming to fruition.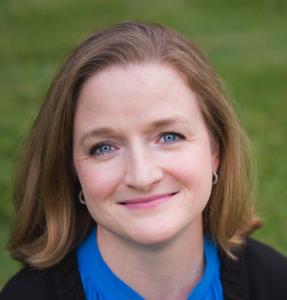 In this first episode, I speak with Carolyn Helsel, author of Anxious To Talk About It: Helping White Christians Talk Faithfully About Race. Our conversation was healing for me — Carolyn brings a gentle, loving spirit to the discussion about race, and how white Christians can do better.
Carolyn teaches preaching at Austin Presbyterian Theological Seminary and is a minister in the Presbyterian Church (U.S.A.). For more than a decade, she has helped white congregations talk about racism, working successfully with individual churches, small groups, retreats, and within academic guilds and conferences.
You're going to love Carolyn, I promise.
A few disclaimers: I'm a podcaster who's improving. This means sound editing on these first few episodes might be a little sucky. I need to fix pacing and transitions. I need to fix all the things. But if I waited for perfection the progress would never happen!
The bottom line is this: the conversation about race is too important to ignore, or wait for perfection, or to wait until we're comfortable. We need to have this conversation now.
I'm willing to have it. Are you?