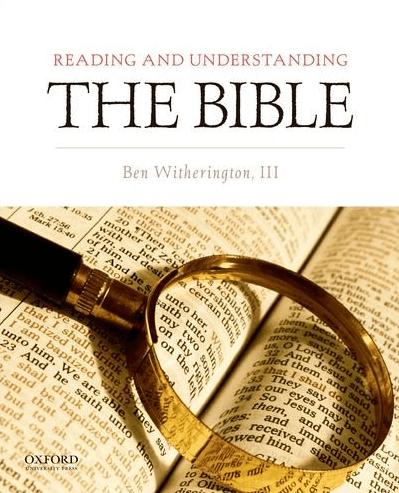 I have no plans to write an introduction to the Bible textbook, but if I did it would complement lectures, overlapping at times, lead students to read the Bible more and encourage them to see the grandeur of the Bible. The major idea for each chapter would have this approach:
Here's something to know so you can read your Bible more adventuresomely and meaningfully.
What do you think needs to be in such a book?
So, while there are a few ways to design such a book:
1. It would not go through the Bible paragraph by paragraph or book by book because that leads students to read the book and not the Bible. In college my prof assigned such a text and a number of students said, "Why read the Bible when you can read this textbook?" (It's easier to comprehend. Those were the KJV days, my friend.)
2. It would focus on elements needed for Bible readers that the young reader would not know intuitively but would give perspective and angles on the Bible itself. Thus, it would cover the Bible's big story — what drives this narrative, what interrupts this narrative, what is the aim of this narrative? Thus, it would give tools to the reader so the reader could read the Bible better.
3. It would not be a history book but would sketch the history at work behind and in the Bible.
4. It would sensitize students to the hermeneutics of reading and interpretation of the kinds of literature found in the Bible. That is, narrative, polemics against ancient stories, law, prophecy, gospel, letter, apocalyptic and poetic features found in various places.
5. It would lead students to see the rhetoric at work in the Bible: these texts are being used to say something by someone to someone. How does that work with each kind of genre?
6. It would examine the major theological themes of the Bible, both themes that take off later into Christian systematic theology and themes that are locked in context for each author of the Bible in such a way that all of a sudden we are doing #6 while also doing #4 and #5.
7. It would exemplify all of this with specific examples — from each genre in the Bible (history, poetry/psalms, a prophet or two (I'd choose Hosea), the ways of Jesus and the way he taught, and it would examine a letter of Paul and dip into the Revelation.
8. It would discuss how we got our Bible gathered into the "canon."
9. It would also discuss various translations of the Bible and why they differ.
This is what Ben Witherington's Reading and Understanding the Bible does as a text! Do I recommend it? Indeed!