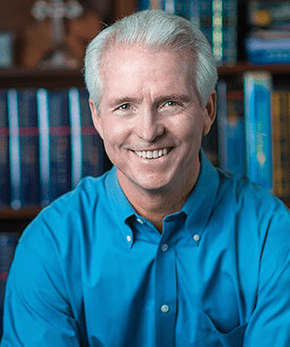 By John Frye
Soul Keeping: A Review [Image credit]
John Ortberg has hit another grand slam home-run with his book Soul Keeping: Caring For the Most Important Part of You. The book accomplishes two aims: Soul Keeping presents John's own journey toward soul health, and the book offers a moving tribute to the influence of Dallas Willard on John's spiritual growth. I like the book because it brings a somewhat obscure and neglected word—soul—back into current discourse on Christian formation.
What is the soul? John quotes Dallas Willard, "What is running your life at any given moment is your soul. Not external circumstances, not your thoughts, not your intentions, not even your feelings, but your soul. The soul is that aspect of your whole being that correlates, integrates, and enlivens everything going on in the various dimensions of the self. The soul is the life center of human beings" (39). This can be a grand "ah ha!" moment for many: the self is not the soul. John imagines if we sang songs like "Then sings my self, my Savior God to Thee" or "Jesus, Lover of my self" (47). Did you know that the self can talk to your soul? "Why are you cast down, O my soul?"
John has a Ph.D. in clinical psychology as well as being an effective pastor-teacher. John brings psychological data to bear on genuine pastoral issues. He describes how fake sun-glasses can damage the soul (71-72) and why "grandmothers are ten times more likely to die before [a grandchild's] a midterm exam and nineteen times more likely to die before a final exam" (74), and how "mirror neurons" show that we are "wired to bless" others (159).
A repeated theme is that hurry is toxic to the soul. Dallas Willard's initial advice to John to encourage soul health was "you must ruthlessly eliminate hurry from your life." In a culture where time is money, diseased souls are epidemic. Many people are "running on empty" as the pop song goes. When our souls are fatigued we become dis-integrated and life feels and thus becomes chaotic. Books abound that offer us "self help" when John Ortberg and Dallas Willard would counsel us: "Get soul help."
What moves this book along at a pleasant pace is John's vulnerability, honesty, and roll-on-the-floor- laughing humor. You've got to read why John's wife, Nancy, took there very new born daughter, only minutes old, away from John saying, "Let me hold the baby. You're gonna creep her out" (111). You will be intrigued by the reason John was known as "the fainting preacher." Even John's creativity can be humorous. John was discussing the inevitability of death. He writes, "This is not a popular truth. I thought one time at the church where I work I would help people remember it by developing a new liturgy where I would say: 'Your flesh is like the grass;" and the people would respond: 'We are grass indeed.' It didn't go over so well" (108).
The pastoral ministry was once termed "soul care." For a spiritual formation class, I once read a book titled History of the Cure of Souls by John T. McNeill. It was about the development of the pastoral ministry through the years. John Ortberg is helping put the spiritual formation focus where it belongs. Soul keeping is a vital necessity in a culture that idolizes perfect bodies and is smothered by a therapeutic obsession with the "self."