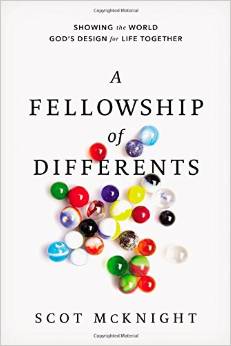 From A Fellowship of Differents.
Imagine you are in Corinth, and imagine you are an Anglican type gathered in Fortunatus's house church fellowship, when someone brings in  Paul's first letter to the church. Someone stands to read the whole thing.
All kinds of problems are addressed and Paul's got reasons for everything he says, so it will be a long evening before it is time to go home. Finally we get to the last chapter (though there were no chapters in the original letter), and he starts out talking about the "collection for the Lord's people." Then he gets personal by talking about his travel plans: he's in Ephesus, thinking about getting to Corinth and then on to Macedonia and back to Corinth and then on to Jerusalem. By the time he's done, you have no idea if he'll get here or not, and — if he does — when that might be. Here are his words, and I've put his spontaneity in italics:
Then, when I arrive, I will give letters of introduction to the men you approve and send them with your gift to Jerusalem. If it seems advisable for me to go also, they will accompany me.

After I go through Macedonia, I will come to you—for I will be going through Macedonia. Perhaps I will stay with you for a while, or even spend the winter, so that you can help me on my journey, wherever I go. For I do not want to see you now and make only a passing visit; I hope to spend some time with you, if the Lord permits. But I will stay on at Ephesus until Pentecost, because a great door for effective work has opened to me, and there are many who oppose me. (1 Corinthians 16:3 – 9)
Stuff happened in Corinth—Chicago-politics-kind-of-stuff—so Paul wrote a second letter. The first chapter of that letter suggests the Corinthians thought Paul was unreliable, too spontaneous, living too much charismatic and not enough Anglican:
Because I was confident of this, I wanted to visit you first so that you might benefit twice. I wanted to visit you on my way to Macedonia and to come back to you from Macedonia, and then to have you send me on my way to Judea . Was I fickle when I intended to do this? Or do I make my plans in a worldly manner so that in the same breath I say both "Yes, yes" and "No, no"? (2 Corinthians 1:16 – 17)
Evidently what Paul told them about his plans didn't work out, so he told them that was what he "wanted" to do. They must have been saying  he was "fickle" and that he was "worldly" in how he made plans. That is, he would tell someone yes and it turned out no, or no and it turned out yes. Then he did what a million Christians have done — he gives God credit for his change of plans:
I call God as my witness—and I stake my life on it—that it was in order to spare you that I did not return to Corinth. (2 Corinthians 1:23)
I've taken the side of the Anglicans at Corinth so far, but it's time to explain why and how Paul made his plans, the phenomenon called "Paul" or what we might call now a "charismatic Anglican." There were three guiding lights in Paul's life and mission, and these guiding lights can still guide local churches today.
In our local church, Church of the Redeemer, we make decisions about all sorts of things, but getting everyone on the same page requires listening to all sorts of people. Theologically, we've got Reformed and straight Anglican and Anabaptist and charismatic and not-so-keen-on-theology sorts, and we've got Africans and African Americans and Koreans and typical American Caucasians. We've got men and women and young and old(er), we've got marrieds and a good number of singles, and we've got husbands and wives and lots of little kids who make funny sounds when we sing. We've got career folks and students, artists, salesmen and executives, sound system analysts, and pastors. I could go on, but you see that a variety of interests and orientations are at work in our decision-making.
How does a church of mixed-up sorts discern the will of God? (Carefully, obviously.) Paul points to some principles for new creation guidance, and while this applies to each of us as individuals, I'm thinking mostly about Paul and his churches, and how those churches needed guidance.