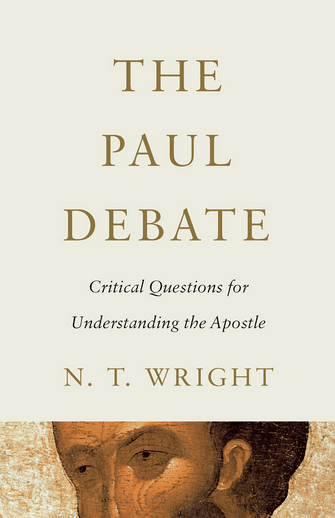 Tom Wright is at the forefront of the Paul debate today, and he stands there with such folks as John Barclay and Bev Gaventa and perhaps even more with Doug Campbell.
Wright's justly praised mammoth 2 volume Paul and the Faithfulness of God, attaching to the front a book coming out this fall and at the end a collection of essays — yes, four volumes, generated lots of discussion and not a little strong criticism. The apocalyptic Paul scholars don't like his narratival approach and think he's supersessionistic (I think they are even more so supersessionistic) and not enough newness, the post-new perspective folks think he's got too much newness and not enough continuity, and the old perspective folks keep chirping away about soteriology, justification, and double imputation and think Tom's got enough of them.
So Tom now has taken on the five biggest points in a new book, and 
readers of this blog are being offered a special discount to purchase the volume in advance
.
Messianism, beginning with Jesus, covenant narrative or cosmic invasion, messianic Israel or saved sinners, and missiology: Paul's or ours? There's some hard-hitting stuff here, but that's the stuff of present day Pauline scholarship: much is at stake, and not a little of it political (if I may say so).
Wright clarifies his position and answers his critics in The Paul Debate – Critical Questions for Understanding the Apostle. In it, Wright responds to his 5 most questioned views on Paul.

Due in stores on October 1st, Baylor University Press is offering 20%-off + free shipping on pre-orders from their website. Just use discount code BP48 at baylorpress.com.