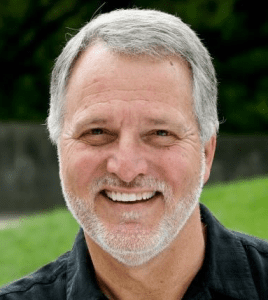 The tremendous prophetic vision that Isaiah sees for the exiles to return home staggers the mind. "Comfort, yes, comfort my people, says your God. Speak tenderly to (literally 'speak to the heart of') Jerusalem…." These words trumpet out the "good news"that God will bring his exiled people back home. This imperative to comfort begins the "book of consolation to the people of Israel"in Isaiah. Curious as it is, the Hebrew word for "comfort"(nacham) here in Isaiah 40:1 is often translated "repent"or "relent"in other contexts. Judges 2:18—"…for the LORD relented because of their [Israel's] groaning under those who pressed and afflicted them."The semantic range of nacham includes "to pity, to have compassion, to repent/relent, to comfort, to sorrow, to rest."
The "comfort"urged by God for his people is grounded in two features of God's own character: sovereign strength and tender compassion. A way will be prepared for the LORD God to lead his own back to Zion. Isaiah 40:10 states, "See, the Sovereign LORD comes with power, and he rules with a mighty arm. See, his reward is with him, and his recompense accompanies him."We cannot escape that Israel's God is sovereign and powerful who makes things right in the world. Yet, what a turn in verse 11: "He tends his flock like a shepherd: He gathers the lambs in his arms and carries them close to his heart; he gently leads those that have young."God is a shepherd alert to the littlest and least among his people. He carries the lambs against his chest, close to his heart. As shepherd, God is ever watchful, providing for and protecting those he loves and leads.
Isaiah bends over backwards in chapter 40 to stress that God is big and strong. All the (imperial) nations of the world are as dust on a merchant's scales, are "less than nothing"(40:15, 17). God is exceedingly brilliant (40:13,14). God is the Creator of the vast heavens (40:25,26). In the palm of God's hand are the massive oceans of the world (40:12). The Himalayas, the Rockies, the Alps are in God's picnic basket. So, where is the tenderness?
Does a great big God know about each of us? "Why do you complain, Jacob? Why do you say, Israel, 'My way is hidden from the LORD; my cause is disregarded by my God'"? The God who can name all the stars of the galaxies surely knows each of our names. This is both God's and a shepherd's love. Jesus said, "I am the good shepherd; I know my sheep and my sheep know me…"(John 10:14). He calls his sheep by name. God is not only with us; he imparts his strength to us. "He gives strength to the weary and increases the power of the weak"(40:29).
Comfort, then, in order to be true, must possess two seemingly opposite traits: strength and tenderness. I have observed well-intended, strong Christians attempting to comfort others. No tenderness was evident and the comfort was abrasive and demeaning. No attempt was made to speak to the heart, but an urgent aim to lodge "truth"in the head. These strong types tended to hold to "The Bible says it; I believe it; that settles it." On the other hand, I've seen the mushy type Christians who are so "sweet"and "soft"and so "gentle"that their comfort is like a giant, sugary marshmallow. What can you do with that? Offering comfort to another person is an art, a verbal dance of both strength and tenderness.
The good news of the kingdom is comfort. Centuries later the Apostle Paul would write, "speaking the truth in love"and "faith expressing itself through love"(Ephesians 4:15; Galatians 5:6). As we rely on and draw strength from God, we can be agents of divine comfort without being overbearing or being so, so nice, but needless.