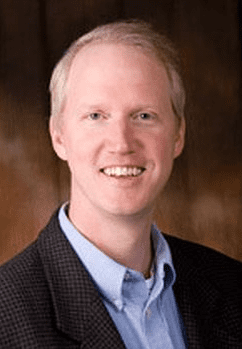 Phillip Camp is an Associate Professor of Bible in Lipscomb University's Hazelip School of Theology and in the College of Bible of Ministry. His latest book is Living as the Community of God: Moses Speaks to the Church in Deuteronomy (CrossLink, 2014).
Moses Speaks to the Church in Deuteronomy: A Book of Grace
Deuteronomy is a book of grace. A book of the Law is a book of grace? Yes. The Law—Moses' Law—and grace are not antithetical, though many regard them that way. I understand that Paul draws a distinction between justification by law and justification by grace through faith. I am not talking about salvation through Law-keeping. I don't think Israel thought God saved them through keeping the Law. God saved them in the exodus, and not because of anything they did. He saved them to fulfill his promises to the ancestors. If grace is understood as God's gift and God's unmerited favor, then the Law, including Deuteronomy, is God's grace to Israel. While there are difficult and unsettling passages that any interpreter must address, a number of factors point to Deuteronomy as a book of grace.
First, Deuteronomy represents the stipulations of a covenant between Israel and the God who delivered them from slavery in Egypt.  In fact, as many have noted, the form of Deuteronomy itself resembles an ancient covenant form. As far as we know, no other ancient nation understood itself to be bound in such a covenant relationship with its god. Israel's God binds himself to the people in a mutual relationship of love and obligation.  They are not equal partners in the relationship. God is God, and they are his people, his subjects. Still, God binds himself to this unlikely people in an enduring covenant. Through the covenant and its laws, God shows Israel what love of God and love of neighbor look like.
Second, Deuteronomy is a book of grace because it presents God's missional purposes for Israel. While God fully intended to bless Israel, God's purpose was never simply blessing them. Deuteronomy 4:6-8 highlights the fact that God put Israel on display for the nations. The nations were supposed to see how Israel lived and the blessings that resulted. That, in turn, was to raise questions about Israel, their law, and ultimately the God who gave them that law.  In this way, Israel becomes a fulfillment of God's promise to Abraham, Isaac, and Jacob that all of the nations of the earth would be blessed through their descendants (cf. Gen 12:3). The aim of the covenant was to create a community that reflected the character of the God who delivered Israel from Egypt and to invite the nations to notice and embrace that God.
Third, Deuteronomy reveals the grace of God in its concern for justice and for the vulnerable of society. All Israel, not just the judicial officials, was called to maintain justice. Note that in the law on appointing judges (16:18-20) the requirement to maintain justice falls not only on judges. The imperatives in the passage are directed to Israel as a whole (the "you" in the text, rather than the "they," that is, the judges).  Israel is called to care for those who were easily overlooked, taken advantage of, or abused. These include the widow, the orphan, the poor, and the alien (10:17-19; 24:17-18). The concern for justice included those who had fallen on hard times and could become targets to exploit for gain (15:7-11; 24:10-15). It also included God's promise to bring justice in cases where the perpetrators could avoid detection and prosecution in the legal system (cf. 24:15; 27:14-26).
Fourth, the setting of Deuteronomy indicates that it is a book of grace. Deuteronomy is addressed to the second generation of Israelites—those whose parents died after wandering forty years in the wilderness. That first generation chose not to trust God and so did not inherit the land God promised. Still God continued to provide for them in the wilderness the whole time (29:5-6). Now God invites the new generation into a new or renewed covenant relationship with him. He invites the new generation to trust him and so choose life and blessing in the land (Deut 20:19-20).
Fifth, God offers restoration and even transformation to his people when they rebel. God anticipates a time when later generations will rebel against him and the judgments in the covenant come about. Still, God holds the door open for Israel to turn back to him and again live under God's blessing (Deut 30). God even anticipates working a change within them. In Deuteronomy 10:16, God through Moses calls on the Israelites to circumcise their hearts, that is, to inscribe the covenant within and to remove whatever in their hearts would prevent them from following him. Then, in Deuteronomy 30:6, Moses says God will do for them what they will not or cannot do for themselves: God will circumcise their hearts. God will enable them to keep covenant and enjoy life. In that light, it is no surprise that Moses lasts words in Deuteronomy are blessing on the tribes of Israel (Deut 33).
Finally, Deuteronomy is a book of grace because it anticipates the Gospel. Within the canon, Deuteronomy points us toward the Prophet to come, Jesus Christ, who exceeds even Moses in knowing God face to face and performing signs and wonders (cf. Deut 34:10-12; John 1:21-27; 6:14; 7:40). Deuteronomy anticipates the gracious work of God, who does for his people what they cannot do for themselves. God the Father through Jesus Christ brings us into a new covenant relationship with God and through the Holy Spirit enables us to live a life of blessing and witness.