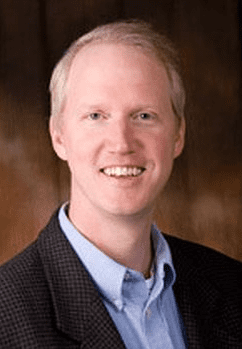 Many in our churches are afraid of the Old Testament. In Phillip Camp's fine, and readable, and church-friendly book on Deuteronomy, Living as the Community of God: Moses Speaks to the Church in Deuteronomy, an expert OT scholar speaks to the church about the value of this book for ordinary church life. 
Moses Speaks to the Church in Deuteronomy: Give and Take
Phillip Camp
Deuteronomy presents a tension with respect to the land that Israel is promised: the land is both a gift from God and something that Israel must take for themselves.
"See, I have given you this land. Go in and take possession of the land the Lord swore he would give to your fathers—to Abraham, Isaac and Jacob—and to their descendants after them." (1:8, NIV)
"See, the Lord your God has given you the land. Go up and take possession of it as the Lord, the God of your ancestors, told you. Do not be afraid; do not be discouraged." (1:21, NIV)
"And the little ones that you said would be taken captive, your children who do not yet know good from bad—they will enter the land. I will give it to them and they will take possession of it." (1:39, NIV)
Receiving the gift of God is a call to participate with God. God gives the land to Israel. Israel in no way merits God's choosing them or giving them the land (Deut 7:7-8; 9:4-6). Still, Israel must respond to God's gift of the land by trusting him when he tells them to take it. Why? Couldn't God just send some plagues or a destroyer? It wouldn't be the first time. Yet, it seems that God has invited Israel into real participation in his divine purposes, into real divine-human cooperation. God will fight with and for Israel, because Israel cannot succeed apart from God.  But Israel must fight (Deut 7:17-24; cf. 1:41-46).
Faith is built not merely by experiencing the blessing of God but also, even chiefly, in walking with God. For Israel, acquiring the Promised Land comes through trust in and obedience to God, despite glaring obstacles in their path. Responding to the gift in these ways makes it no less a gift than does taking the paper off a present on Christmas morning.
As God's people today, God gives us his care and provision, blessing, and hope through Christ. In Christ, God has given us a role in his redemptive purposes for creation. The question is whether we will respond to the gift in faith and move forward with God in fulfilling his purposes.
The problem too often for God's people is that fear deflates and defeats faith. Early in Deuteronomy, we are given this strange statement that it takes 11 days to go from Horeb to Kadesh-Barnea (1:2). We soon discover, however, that what should have been a brief trip into the Promised Land becomes a 40 year ordeal (1:3) because the previous generation of Israelites refused to trust God. Deuteronomy 1:19-46 recounts the rebellion in the wilderness after Israel heard the spies' report and lost heart. Moses exhorted Israel, "Do not be terrified, do not be afraid of them," as he reminded them how God led them, fought for them, and carried them (v. 29-31). Still they adamantly refused to go in. So God essentially says, "If you don't want to go in, you won't. Turn around. After you are gone, your children will possess the land." Those children now stand at the border of the Promised Land faced with the same question. Will they take the gift of God, or will they allow fear to defeat them?
Six times in Deuteronomy the
command
"do not fear" (in some form) appears (1:21; 3:2; 20:1, 3; 31:6, 8). The command occurs about 90 times in the Bible as a whole. Apparently, God's people need reminding again and again not to fear. Fear undermines faith, but God has demonstrated to Israel again and again that what they fear is no match for God's power.
Like Israel, we can allow fear to cause us to turn our backs on the gift and call of God. Fear of deprivation can lead us to trust in wealth and self-sufficiency, rather than trust God for what we will eat, drink, and wear. Fear of persecution can cause us to remain silent and hidden, rather than faithfully bearing witness. Fear of the cost or imposition that  following Christ will make on our lives can lead us to rebel against God's purposes, never experiencing the joy of rest in Jesus. But the call to us, as to Israel, is "Do not be afraid! Trust God enough to embrace his promises fully, wherever they may lead."
Finally, no one fully enjoys the gift until everyone does. After taking land that God gives Israel in the Transjordan (the kingdoms of Sihon and Og) two and a half Israelite tribes receive that territory as their inheritance (2:24-3:19). In 3:20, the men of these tribes are told that they must help the remaining tribes take their land west of the Jordan River. Only when all of the people have obtained "rest" in the land, when all of the people have their allotments and are enjoying security and prosperity in the land, do any of the individual tribes have the right to enjoy it. The gift of the land is a gift to the whole community of God, and taking the land is the obligation of the whole community. Israel's covenant with God is a community covenant and, thus, it entails responsibilities towards others in the community. That is, no one was permitted to simply think in terms of "me, myself, and I."
We members of the new covenant community, recipients of the gifts of God in Jesus Christ, find ourselves in a similar place. Like the Transjordan tribes, we must strive on behalf of our brothers and sisters who do not enjoy the provision and security (rest) that we have. The Jordan River was not a true boundary to the relationship and obligation between the Israelite tribes. Similarly, national, economic, and social boundaries do not stand between us and our sisters and brothers in Christ. We are called to put our full enjoyment of blessings on hold until we help our fellow Christians everywhere enjoy the gifts of God. Thus, we bear witness to and live into the eschatological rest God intends for his people.
Phillip Camp is an Associate Professor of Bible in Lipscomb University's Hazelip School of Theology and in the College of Bible of Ministry. His latest book is Living as the Community of God: Moses Speaks to the Church in Deuteronomy (CrossLink, 2014).