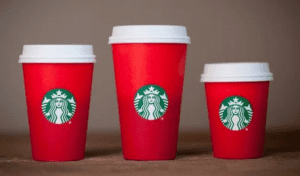 By Steve Cuss:
Just a brief historical reminder from your friendly local pastor….
The war on Christmas is real. Here's what happened:
In the days of Caesar Augustus, when Herod was King of the Jews, a baby was born to the most unlikely parents you could imagine: a teenage single mother and her confused, but incredibly honorable fiancé. No one knew about it and no one cared.
Except.
A few regional shepherds got wind of it by means of an angel choir. They paid a visit and were astonished. Then again, no one really cared what shepherds thought back then except for their mothers. Even then it was up for grabs…
A couple of years later some pretty cool eastern mystics stopped by for a visit to this boy. They knew he was the true King and treated him as such. The irony that they were of the wrong religious background is lost on most of us.
But it wasn't lost on Herod. He heard about the Magi visit and promptly lost his mind, ordering the slaughter of the innocents and accidentally revisiting Jeremiah's haunting words that Rachel is weeping and won't be comforted for her children are no more.
I am a father to 3 children. I cannot begin to fathom it.
This little boy king grew up strong in stature, confounding the religious elders all his life, showing that the true way of God is service and love for all: love for neighbor, love for enemy. Self sacrificial love. He taught it. He lived it. He died it. He rose it.
Fast forward a couple of thousand years and Herod is a blip in the history books and a footnote in the DSM IV. Caesar Augustus is a multiple choice answer on a middle school quiz. Jesus is the single most history changing person to ever live. A good deal of humanity in some way or other have discovered the incredible news that Jesus is King and that living under the sovereignty of this King is the true way of human freedom and flourishing. Shalom is how the old timers used to say it.
Herod and Caesar held cultural power and wielded it with extreme prejudice against their subjects. Jesus held no cultural power, but immense divine power and offered it sacrificially for his subjects, for their sake. For my sake.
History would agree it was really no contest: Jesus won the war on Christmas. He reigns today, but in the same way he always reigned: subversive, serving, sacrificing, forgiving, inviting. His yoke is easy and his burden is light.
But Jesus is not at war with a retail establishment and nor should his followers be. The job of a retail establishment is not to proclaim the peace of Christ, the good news that brings great joy.
That's our job, Christians. We really shouldn't be outsourcing the bidding of peace to retail. If history is our guide, anytime the church outsources the gospel, the message gets confused. Do we really want our retail establishments proclaiming the message?
Please. Please. Christians. Stop outsourcing the gospel and stop expecting your retail neighbors to proclaim the good news of Jesus.
Instead, learn to love your retail neighbors. Not by boycotts and letters and web rants, or worse yet, by accosting some local barista who is just trying to make 40 cups per hour, hit the store metrics and pay her bills. But by simple courtesy, gratitude and kindness. More listening, less speaking. More care, less heat.
If you do in fact choose to wish your barista a merry Christmas which may be an excellent thing to do, here's a threat from your friendly local pastor: take a moment to check your heart first. Because if you are wielding "Merry Christmas" as a weapon, then you're on the wrong side of Christmas. You're representing Herod and Caesar, not the true King.
May the good news of Jesus and his love revolution infect all our hearts, bursting out of our corpuscles so that a hurting, cynical, exhausted world can know: there is a God. God is for you. God can be with you. Immanuel.
Merry Christmas.