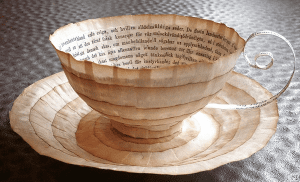 Not totally new, but worth new considerations: Dominican baseball and education:
Baseball in the U.S. has become an international sport.

This season about a quarter of the 800-plus players on Major League Baseball teams were born outside the United States. The country with the biggest number is the Dominican Republic, which had 83 players on opening day rosters last year.

The success of Dominican major leaguers has been a boon for the Caribbean nation's economy. But there's also been controversy over the fate of young prospects who fail to make the cut.

The sport has long been popular in the Dominican Republic. With 4 in 10 Dominicans living in poverty, it's seen as a ticket to fortune.

And there have been some great success stories, leading to great things for the DR. Big Dominican stars have invested millions back home. Pedro Martinez, a pitcher best known for his time on the Boston Red Sox and elected last year to baseball's Hall of Fame, famously rebuilt his Dominican neighborhood of Manoguayabo with homes for dozens as well as churches, schools, a window factory and a baseball field. Former Los Angeles great Vladimir Guerrero was building so many homes in his hometown of Don Gregorio de Nizao that he opened a concrete block factory, a trucking firm and a hardware store…..

Meanwhile, each of the 30 U.S. major league teams has an academy in the Dominican Republic. MLB itself estimates that teams spend $125 million a year on those academies. That's after paying perhaps another $200 million in signing bonuses to young Dominican players, plus whatever comes home from the estimated $400 million paid to Dominican major leaguers, Ruck says….

Still enduring, however, are charges the teams have exploited desperately poor youngsters from the Dominican Republic and elsewhere by encouraging thousands to quit school and chase baseball, Ruck says.

Most of these kids are tossed aside when they don't make the cut, says Charles Farrell, a sports advocacy and marketing consultant.

"You've been a dream merchant, telling these kids they can get rich, that they can have a successful career through baseball," Farrell says. "So you've got kids dropping out of school at 13 or 14 to prepare themselves for baseball."

Yet he estimates that only two percent make a living in baseball. The rest find themselves at age 19 or 21 with no education and no job prospects. "Baseball has a responsibility to offer these kids something else," says Farrell, who helped found an independent academy that aims to provide an academic as well as baseball education, the Dominican Republic Sports & Education Academy.
Free hugs in a chair:
There's nothing like coming home and wrapping yourself in the arms of a loved one…or a bizarre-looking chair.

Don't have anyone to hold? No worries.

South Korean designer Lee Eun Kyoung created a furry sofa with soft flexible arms, which are meant to give the feeling of being held by a loved one.

Stretched out, the chair looks like a person, waiting to hug you, Kyoung told A'Design Award committee. "Because the sofa gives the feeling of being alive, it will hold you warm and soft like your mother, friend, and a lover without feeling lonely."

The unique sofa, which has detachable arms, won a A' Design Award in the Furniture, Decorative Items and Homeware Design Award Category, according to a March 28 statement.

The "free hug sofa" took two years to create, according to the statement.
I'm guilty of at least five of the ten.
Jeffrey Rediger and "miracles" movie:
To doctors, events like the story that this girl's mother (played in the film by Jennifer Garner) recounted in her memoir are impossible to explain. Scientists call them "spontaneous remission" or "placebo responses."

Religious people generally use a different word: "miracle."

I'm trained in both medicine and theology. I've been investigating the medical evidence in stories like these since 2003. And I can say unequivocally that much of physical reality, remarkable as it may sound, is created in our minds.

I do not believe that we can think ourselves into health. But I do believe that principles of mind and spirit exist that we have not even begun to scientifically map in the West, and that we should be doing so….

I have listened to more than 100 of these remarkably cured individuals, despite the fact that in medical school, I was taught that reports of spontaneous remission are rare, "anecdotes" and "flukes" from which nothing can be learned.

That assumption appears to be wrong. In my studies of more than 100 people with medical evidence for recovery from incurable illness, the similarity in their paths suggests to me identifiable mental and spiritual principles associated with their recoveries….

I believe that miracles only contradict what we know of nature at this point in time. Modern physics is, for example, way ahead of traditional science, and its implications have not been fully incorporated into its perspectives and methods yet. So I believe that miracles actually are consistent with mental and spiritual laws that we are only beginning to study. This is the only way I can understand the similarities among all those with remarkable recoveries whom I have been interviewing.
Analogy of the week, the Mets on the baseline watching Royals highlights from the World Series:
With interleague play now a season-long affair, Major League Baseball was able to kick things off with a dose of last year's crowning series, though the schedule was released in September, many weeks before the season's final pitch.

But in combining happenstance with a celebration of the end result of that matchup — with the Mets forced to watch as they stood on the third-base line — it created a prolonged moment that was, as The Kansas City Starcalled it, "a bit like sending your ex pictures of your honeymoon."
Martin Daubney and the dreadlock "nontroversy":
The Cultural Appropriation Brigade has now decided that dreadlocks cannot be worn by white men.We know this because a video has gone viral, in which a female African-American student at San Francisco State University called Bonita Tindle seems to attack a white man with dreads called Cory Goldstein. In the video – which has been viewed more than three million times – Tindle says Goldstein cannot have dreads, as the hairstyle comes from 'my culture'.

Yes, it's another nontroversy, a microstorm in an unwashed student teacup. But perhaps it's time to stop this before it mutates into something more dangerous. So let's get really pedantic: what ownership do African Americans like Tindle actually have on dreadlocks? In the video, Cory argues that the favoured hairstyle of Rastas, crusties and tramps originates from ancient Egypt. He's partly right.

The pharaohs wore dreads, but their first literary mention is said to bein the Hindu Vedic scriptures dating from around 1700BC. The God Shiva wore 'matted' dreadlocks. So it is perhaps the Indians who have the dubious honour of 'inventing' dreadlocks, and we could reasonably conclude that the African Egyptians culturally appropriated dreads from them.
Gabriella Boston and your "core":
As beach season approaches and we're inundated with swimsuit ads and their six-pack-abs models, it's easy to forget that a strong core is so much more than a well-defined rectus abdominis (that's the six-pack).

In fact, dozens of muscle groups make up the core, including the pelvic floor muscles, the transverse abdominis (deep core), internal and external obliques (side of the trunk), multifidus (deep back muscles), erector spinae (vertical back muscles), the diaphragm, the gluteus maximus (butt) and the trapezius (top of the back).

And they're all extremely important, not just for looks but for sports performance, injury prevention, daily tasks and keeping the spine safe and sound, says Anne Viser, a physical therapist at Sports + Spinal Physical Therapy/Orthology in the District.

"The idea is that these muscle groups work as a team and that we need to activate and coordinate them to move efficiently," Viser says.

So it's far from enough to do a million crunches and call it a day. In fact, that could be counterproductive, because when large (often referred to as "global") muscles — such as the rectus abdominis — "override the deeper, smaller ones, it can lead to injuries," Viser says.

"The big global muscles create big movement patterns, but you need smaller, deeper core muscles to connect vertebrae joint to joint," she adds.
Ouch!
The San Diego Padres lost to the Dodgers 7–0 Wednesday night. In so doing, they became the first team in major league history to fail to score a run in their first three games of the season. Opening at home at Petco Park on Monday, the Padres lost to the Dodgers by scores of 15–0, 3–0 and 7–0 over the last three days to set an all-time mark for futility to start a season.

To make that record even more painful, the Padres actually did score a run in Wednesday night's game, but a bad call on the field, erroneously upheld upon review, erased it, leaving the Padres entering their weekend series with the Rockies on Friday still looking for their first run of the season. The play in question came in the bottom of the sixth inning. Jon Jay led off against Dodgers starter Kenta Maeda with a single and was replaced at first base by Cory Spangenberg via a fielder's choice, another play that required a review, with the replay umpires overturning the initial safe call at second base. After Spangenberg went to third on a single by Matt Kemp, Wil Myers hit a chopper to first base that Adrian Gonzalez fielded on the grass and fired home to catcher A.J. Ellis in an attempt to throw out Spangenberg at the plate. The play was close, and home plate umpire Jim Wolf called Spangenberg out, a call that was upheld on review.