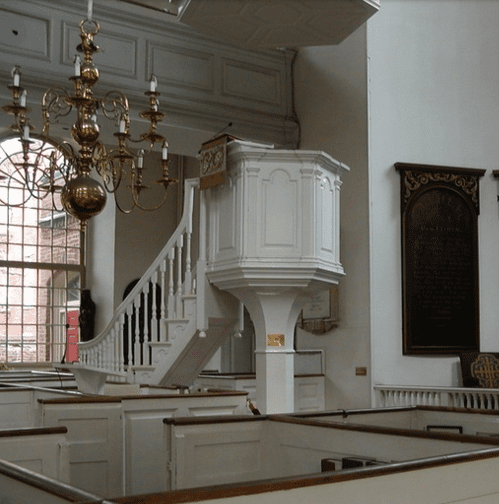 By John Frye
When Scot asked me to write a series on "How to Craft or Create Good Sermons," I immediately had mixed feelings. First, am I known for preaching good sermons, that is, am I qualified? A foreign body of inadequacy begins coursing through my blood even though I have been creating and preaching sermons most of my ministry life. I graduated from seminary in 1975 having been trained in homiletics by Haddon Robinson in the sermonic "big idea" model. Second, when I stop and reflect on exactly how I create a sermon, I find myself fumbling around asking, "Yeah, what is it that you do, John?"
Do I engage the exegetical work the text requires? Yes, to the best of my ability. Do I read the good original language-based commentaries? Yes. Do I try to bridge the gap from the Sitz im Leben of the text to the present-day listeners? Yes. We are privileged to live in a time when excellent resources for the "study" aspect of sermon-creation are so available. But the error many rookie preachers/pastors make (and I too was guilty) is thinking that preaching the study side is good sermonic work. On the other hand, there is a homiletical skill, even artful dimension to preaching that not only requires an adequate level of exegetical ability, but imaginative creativity and an almost comprehensive audience/congregation awareness.
Some of you know that I wrote Jesus the Pastor: Leading Others in the Character and Power of Christ. Jesus was (and is) the Good, Great, and Chief Pastor (Shepherd). To really learn the art of pastoring with its communication component, "fix your eyes on Jesus." For some reason Jesus did not impress the Bible scholars of his day, but, dang!, he knocked it out of the park with the common folk. Not once do I read in the Gospels where Jesus "exegeted" Isaiah 53 and wrapped it up by saying, "It's all about me." The closest we get to that approach was in his inaugural sermon in his hometown synagogue around the Isaiah 61 quote. You know where this is headed, don't you? Jesus told stories.
Ssshhhh, don't tell anyone this. One of my favorite professors in seminary told his students that if we wanted to preach good sermons to people, the
best homiletical work
in print was
Storytelling, It's Easy
by Ethel Barrett. Mind you, this was in 1972, long before the power of story was on the cultural and preaching radar screen. It took me awhile in the trenches to believe that Barrett's little book needed to be right next to Haddon Robinson's.
In the coming posts, I want to explore why you can't mass-produce biblical communicators. You can't mass produce Michelin Star chefs. I'm afraid we (in the U.S.) have settled for too many "fast-food" sermons. "I'll have a John Ortberg with special sauce, with a side of Stuart Briscoe, and a double gulp of Rachel Held Evans. No Fries." No communicator is so ugly and unprepared as the one who parrots another's work.
I also will wrestle with a sentence I read as a first year Bible school student: "It takes 20 years to make a sermon because it takes 20 years to make a man." I mean no disrespect to our gifted sister-preachers. The quote is from E. M. Bounds who lived from 1835 to 1913. A Bible teacher/preacher cannot take people farther with God than he or she has been. The character, the spiritual formation, of the communicator is preeminently important and strategic in preaching for life-transformation. We must also contend with the irreplaceable work of the Holy Spirit and presence of Christ-like love in preaching.
One closing note. As a young Christian I heard Vance Havner preach. Havner, with his southern drawl and provocative, funny one-liners, was the Mitch Hedberg of preachers (without the profanity). I heard British-accented, spell-binding Stephen Olford and the clarion call to justice preaching Tom Skinner and the thorough, patient Bible expositor Robert J. Little. As diverse as they were, each left some kind of personal energy in me that fueled my passion to become a good preacher of the Bible. To any aspiring preachers, I urge you to read well about preaching, study hard the textual matters, listen to preachers that leave something of themselves behind in you, but most of all be yourself.