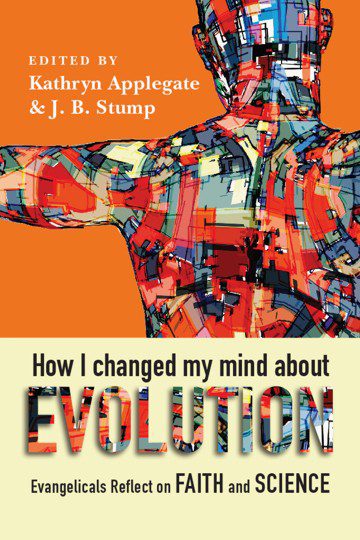 Great story from Arielle Aronson:
Jason Heyward was quick to share the wealth after he signed an eight-year, $184 million contract with the Chicago Cubs in December. According to Bleacher Report, one of Heyward's first moves after locking up the new deal was to pay for teammate David Ross to get a hotel suite big enough for Ross's whole family for every road trip of Ross's final MLB season.

Ross and Heyward were teammates for three years back in 2010-2012 when both played for the Atlanta Braves. Heyward said Ross served as a mentor to him back then, so the hotel suite idea was a big league version of a thank you note for all Ross had done for Heyward during Heyward's early years in the MLB. Via Bleacher Report:

"I know how special it is to have teammates like he was my first three years in Atlanta. You don't take it for granted," Heyward told Bleacher Report. "I wanted to say thank you from the bottom of my heart, as a teammate and as a friend, for what he's done for me."

Ross, who plans to retire after the 2016 season, told Bleacher Report that the gesture moved him to tears. As a father of three children ranging in age from seven years old to a newborn, Ross said the space is invaluable because it allows him to comfortably spend time with his family during the lengthy baseball season.
An even better story about the Cubs and Mike Roberts, who lost his wife of many decades:
Early in spring training, Cubs right-hander Jason Hammel came home and mentioned the Roberts family's loss to his wife, Elissa.

Hammel and fellow Cubs pitcher Jake Arrieta both had been teammates of Brian's with the Orioles. They knew Mike, and their wives were close with Brian's wife, Diana.

"I was at the field a couple of days later," Elissa said. "I saw Mr. Roberts. I went over and gave him a big hug and just said that I was so sorry to hear of Nancy's passing. I still remember them at Camden Yards on family day. They were such a beautiful couple.

"He got to talking. He had tears in his eyes. And I never felt my heart ache so badly for somebody else. I just wanted to take away his pain."

Elissa said that she and Mike talked for a good while on a back field at the Cubs' training complex. At one point, she said, Ben Zobrist stopped by and hugged Roberts, asked how he was doing. Roberts promised Zobrist that he would return to Bible study, but said that he hadn't been sleeping well.

The details of Nancy's death only added to the tragedy. As Mike put it, "she passed away in a manner that should not have happened."

In Jan. 2015, Nancy contracted a rare infection known as Mycobacterium abscessus while undergoing open-heart surgery at Duke University Hospital in Durham, N.C. Her incision never healed. She died 13 months later at age 66….

Jason Hammel said it his wife's nature to help others. For the rest of the day, Elissa could not get "Mr. Roberts" out of her head.

"That night when I got home, I couldn't sleep," Elissa said. "I ended up sending a group text to all the wives on the team at 11:30 at night.

"I don't know, something just told me, I have to do something. I remember Brian and Diana and I love all of them. And I could not imagine how his days were once he got home from the ballfield and the distractions were gone from work."…

Arrieta's wife, Brittany, donated a cooler. The women delivered the meals to the hotel every Monday and Thursday. Roberts would put the meals in his refrigerator at the hotel, and for the final month of spring training, they would carry him through the week.

Besides Elissa, the "cookers" included Jon Lester's wife, Farrah; Kyle Hendricks' fiance, Emma; Neil Ramirez's wife, Tiffany, and Zac Rosscup's wife, Mindy. Travis Wood's wife, Brittany, made Easter dinner. Javier Baez's girlfriend, Irmarie, provided cupcakes and sweets.
Many of the department stores that once anchored bustling shopping malls continue to close. Macy's will shutter 36 additional stores this year; 78 Kmart and Sears locations will also close. What to do with that vast, vacant space?

There is no traffic, and no problem finding parking at Owings Mills Mall in Maryland. The 5,000 or so parking spaces are all vacant. A J.C. Penney closed last month and a Macy's closed last year.

When it opened in 1986, it was anchored by a Saks Fifth Avenue and catered to well-to-do Baltimore suburbanites.

The mall's owner, Kimco Realty, is planning a multimillion-dollar revamp. Like many malls that are trying to re-attract customers, it will include a movie theater and restaurants. But it will not include a department store.

Jan Rogers Kniffen, a retail consultant familiar with the Owings Mills project, says the developers are hoping outdoor shopping without department stores will pay off.

"They're trying to make it more interesting and more experiential, and so they're turning it inside out and making it open-air. Whether that will be a solution or not, I don't know," he says.

For many in Generation X, the suburban mall was their social epicenter. Kniffen says mall rats are no more.

"The culture is dead. [They] were the last generation that went and hung out at the mall," he says.
Hospitals across the country are scrambling to care for a particularly hard-to-reach group of patients: their own staff.

A study published recently in Academic Medicine finds that 35 percent of medical residents — young doctors recently out of medical school — experience clinically significant depression. The finding confirms previous research showing that physicians-in-training are at much higher risk for depression than the general public.

And they're often deeply reluctant to to talk about it.

"There's a lot of shame, feeling like you're not tough enough, or not wanting to seem like a whiner," said Dr. Tammy Duong, a fourth-year psychiatry resident at the LAC+USC Medical Center in Los Angeles. "There is not a culture to talk about being depressed."

Hospitals are responding to such concerns. The University of Pittsburgh Medical Center is developing a "Doctors for Doctors" program, scheduled to launch next year, that will give residents round-the-clock access to physicians trained in crisis management. The University of Michigan Health System gives each new resident a card with phone numbers for psychiatrists.

And at Georgetown University Medical Center, young doctors attend a retreat at the start of their residency, followed by monthly support group meetings where they learn to use techniques, such as meditation and journaling, to manage stress.

"We teach them self-care," said clinical social worker Nancy Harazduk, who started the Georgetown program three years ago. "But what is really important is the connection. They can feel alone, as if they are the only one. But in the groups, they share a lot of what is going on."

The new research relied on surveying 100 residents from six institutions before and during their residencies, using online tools including the Patient Health Questionnaire. Participants also wrote essays about their experiences, which computer programs then analyzed for use and frequency of certain words and phrases.

More than a third of residents had symptoms of depression, and they were more likely than their peers to write about feeling stressed, exhausted, or cynical, often because of bad experiences that ruptured their self-confidence or their faith in the medical profession.
Hannah Ellis-Peterson, quite the find:
They sat beneath the floorboards for decades – silent, fermenting witnesses to aristocratic opulence, Nazi rule, cold war espionage and American fortune hunters.

But Czech authorities have discovered a 150-year-old wine collection secretly stashed in a medieval Czech monastery after the second world war and found almost 40 years later is now worth more than €1.1m (£840,000).

The 133 bottles of wine, which date mostly between 1856 and 1899, once belonged to the wealthy Beaufort-Spontin family who lived in Becov castle, but fled to Belgium after the war ended, accused of being Nazi sympathisers.

Before the family escaped, they stashed the valuable wine under the floor of the chapel to keep it from plundering solders – and possibly with the hope of one day returning for their collection.

But after the Czech government, who had taken possession of the monastery in 1946, was given a tip-off that valuable treasures were hidden in the house, authorities began searching the property and stumbled upon the cache of buried wine.

The 133 bottles had remained, forgotten, in state possession since 1985 but interest in the wine was recently renewed after a decision to put it up for auction.
Stella Morabito's Orwellian description:
First, virtually all outlets of communication had to be on board—Hollywood, academia, the media. Check. All medical personnel, particularly mental health personnel, had to be "educated" to comply with the transgender program or risk losing their licenses. Check. The educational establishment had to imbue schoolchildren with the ideology. Check. Large corporations had to get on board as stakeholders and enforcers. Check. And, of course, the push to legally de-sex society had to be embedded—Trojan Horse style—within a slightly less alien idea, with the slick slogan "marriage equality." Check. Churches had to be brought on board so that even religion became a conduit for anti-truth. Check.Social, emotional, and economic pressures had to be established to censure anyone who dared to question the wisdom of it all. Check. Any such person had to be labeled a bigot, a hater, and a non-person. Checkmate.

At this point, the most primal and universal of human fears comes into play: the fear of being socially rejected. Self-censorship takes off. People start falsifying what they believe, until they eventually don't even know what they believe anymore. Nobody can talk openly to one another. In the end, it's as though we are each being marched into a separate solitary confinement cell. That's what happens when free association takes a hit, when the state severs particular relationships in the name of a collective togetherness. Then, when we can't verify reality with one another anymore—because we are so afraid of being ostracized—we end up living in an age of mass delusion.
About a year ago, Gravity Payments CEO Dan Priceturned the national debate over a $15 minimum wage inside out by announcing that he was raising the salaries of his 100 or so employees to at least $70,000.

With shoulder length hair and Brad Pitt looks, Price, then 31, made international headlines and was lionized as a hero of the working class. Most of his employees rejoiced. Two quit in anger. Rush Limbaugh denounced him as a socialist.

Months later, Price's motives were questioned as a result of a lawsuit that his older brother and partner filed against him. On the eve of the trial, Gravity, which processes credit card transactions for small businesses, has released its financial results over the past year to USA TODAY.

"We want a chance to tell the story rather than having it come out as bullet points" during the trial, says company spokesman Ryan Pirkle.

The narrative provides something of a case study on the impact of big raises on a company's bottom line.

In a nutshell: It's complicated. Revenue at the Seattle-based firm has soared, though that largely appears to be due to the worldwide publicity generated by the announcement. Profits surged as well, but have dipped so far this year, in part because of the higher labor costs but mostly because of other one-time factors.  Employees describe more comfortable, stress-free lives, allowing them to better focus on their jobs.  And some other firms inspired by Price to lift wages dramatically are reporting positive outcomes.

The lesson? Big pay hikes may yield surprisingly beneficial results, especially in the current tight labor market. But the outsized, across-the-board increase Price shelled out should not be a benchmark for most companies, experts say.

Price says he wasn't primarily thinking of the bottom line when he announced the raises on April 13, 2015. "It was so people who are giving their blood, sweat and tears for our clients can live a normal life and pay their bills," he said in an interview.

Price said he would boost minimum pay gradually to $70,000 by the end of 2017 for all staffers, including low-paid customer support representatives. Those above that threshold got $5,000 raises.  Over the past 13 months, the average salary at Gravity has risen 42%, from $46,200 to $65,700. To cover half the cost, Price slashed his own compensation from $1.1 million to $70,000. Most employees celebrated but two quit, saying the raises unfairly rewarded some of the weakest performers.
Bendable touch screen for smart phones, by Sophia Yan:
A small Chinese startup says it's about to unveil a smartphone that can bend all the way around your wrist.

The device, produced by Moxi Group, will feature a flexible touchscreen that still works when looped and worn like a watch or a bracelet, according to the company. It also functions stretched flat, like any other smartphone.

The bendy screen uses graphene, the thinnest material in the world that's also strong, light, transparent and flexible. Moxi says it has already produced a prototype of the phone and plans to put 100,000 units on sale in China by the end of this year.

It's an impressive feat of innovation if it pulls it off — no other company is known to have brought a fully bendable smartphone to market.

But there's a catch: the phones it intends to release initially will only have black-and-white displays. The company says it's aiming for a full color version, which is more technically challenging to make, by 2018.
Could it be that Alzheimer's disease stems from the toxic remnants of the brain's attempt to fight off infection?

Provocative new research by a team of investigators at Harvard leads to this startling hypothesis, which could explain the origins of plaque, the mysterious hard little balls that pockmark the brains of people with Alzheimer's.

It is still early days, but Alzheimer's experts not associated with the work are captivated by the idea that infections, including ones that are too mild to elicit symptoms, may produce a fierce reaction that leaves debris in the brain, causing Alzheimer's. The idea is surprising, but it makes sense, and the Harvard group's data, published Wednesday in the journal Science Translational Medicine, supports it. If it holds up, the hypothesis has major implications for preventing and treating this degenerative brain disease.

The Harvard researchers report a scenario seemingly out of science fiction. A virus, fungus or bacterium gets into the brain, passing through a membrane — the blood-brain barrier — that becomes leaky as people age. The brain's defense system rushes in to stop the invader by making a sticky cage out of proteins, called beta amyloid. The microbe, like a fly in a spider web, becomes trapped in the cage and dies. What is left behind is the cage — a plaque that is the hallmark of Alzheimer's.

So far, the group has confirmed this hypothesis in neurons growing in petri dishes as well as in yeast, roundworms, fruit flies and mice. There is much more work to be done to determine if a similar sequence happens in humans, but plans — and funding — are in place to start those studies, involving a multicenter project that will examine human brains.

"It's interesting and provocative," said Dr. Michael W. Weiner, a radiology professor at the University of California, San Francisco, and a principal investigator of the Alzheimer's Disease Neuroimaging Initiative, a large national effort to track the progression of the disease and look for biomarkers like blood proteins and brain imaging to signal the disease's presence.