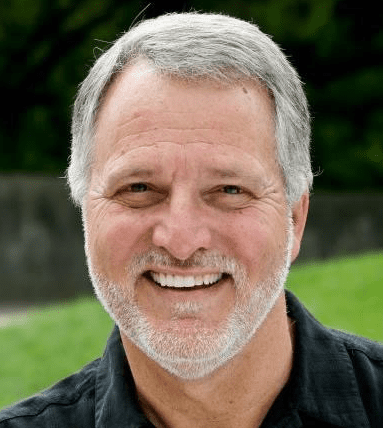 By John Frye
I unearthed a surprising feature about my spiritual journey as I sought to select two books that shaped my spiritual journey in the 1970s. In my early years as a Christian, I was vulnerable to God leading me through books about missionary martyrs.
1970s Book 1. Having graduated from Moody Bible Institute, I was attending North Texas State University to earn liberal arts credits needed for seminary. Julie and I were in our second year of marriage and were living in Dallas, TX. I worked part time as an orderly ("orderly" is from the Hebrew word for "helper"… just kidding) in a small hospital in north Dallas. I had been accepted into Dallas Theological Seminary for the Fall of 1971.
During this second year of study at North Texas State I read Lois Carlson Bridges, Monganga Paul: The Congo Ministry and Martyrdom of Paul Carlson, M.D. As an orderly I lived on the fringes of the fascinating medical world. I took vital signs, helped wash and feed patients, emptied bed pans, and watched competent doctors and nurses fulfill their callings. I really liked serving in the E.R. when trauma patients came in. The little hospital was a clean well-lighted place to work (a little Hemingway nugget there).
I devoured the story of Dr. Paul Carlson, a promising young surgeon in California with a young family, who left the U.S.A. to serve in Congo with the Evangelical Covenant Church missions agency. In the northeast part of the Ubangi Province, Paul served as a medical missionary at a compound called Wasolo Station. He was living a compassionate adventure.
Because of political unrest, Congo experienced bloody rebellion and Paul Carlson and a few other Americans, French and Congolese were taken hostage by rebel soldiers. Paul was accused of being an American spy and sent to Stanleyville. Paul cared for fellow prisoners as well medically serving some of the rebel soldiers. Diplomatic efforts were underway to free the hostages, but stalled by increasing rebel demands.
On November 24, 1964, the Belgian Army enacted a hostage rescue mission. In the chaos and turmoil of the rescue attempt, Paul and some others escaped the jail and ran for freedom. Of those frantic minutes Lois Carlson wrote, "In the mad confusion, some of the hostages were hit. Many fell, some dead and some playing dead. Others ran. They ran for the nearest protection. … Chuck Davis was by that narrow wall, where there was room for only one at a time to vault over. Paul came running alongside, saying, 'Go.' Chuck leaped the wall, reached back, had his fingers on Paul's sweater when a young Simba, coming around the corner with a gun, fired five shots. Paul's work on earth was finished. His heavenly life began" (152).
That's it. I felt a deep urge to switch to the University of Texas Southwestern Medical School. I wanted to practice medicine as a medical missionary. Someone had to replace Paul Carlson. I got the applications, surveyed the rigorous curriculum, and fretted that I did not know enough about mathematics and chemistry. But I was intent on trying…until.
One night a very pretty young lady entered the E.R. She had a bleeding cut on her forehead, a torn dress, a swollen eye, blood oozing from her mouth, and scrapes and cuts on one leg. I was in the room with her. She told the doctor that her 'boyfriend' in an angry frenzy outside a bar, hit her in the face, knocked her to the pavement, kicked her and drove off. Others heard her groaning in the parking lot and brought her to the E.R. The doctor did a very quick check of her injuries and left the room. He believed she needed stitches in the forehead gash. She was crying. No, deeply sobbing. I asked her if she was in pain. She shook her head and said, "No, no. I am not crying about me. I am so afraid of what he is doing to my children!" The doctor returned and did his thing medically. He had no interest in her story, just her wounds.
In that moment, I felt a piercing word from the Spirit. The impression I got was Jesus wanted me to pursue being a pastor to people's lives and relationships just as competently as this doctor cared for the lady's body. Who will care for the pain of her heart? The fear for her children? The violence of her boyfriend? Reading about Paul Carlson kept my passion to serve God vibrant. The Spirit focused my pursuit toward "soul care:" the work of pastor.