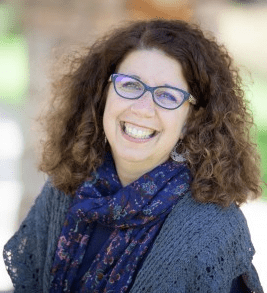 By Michelle Van Loon who can be read at www.MomentsAndDays.org and followed at www.MichelleVanLoon.com
According to a 2011 Pew Forum survey, there are twice as many Pentecostal and Charismatic Christians in the world as there are Evangelicals. An earlier Barna survey notes that in the U.S., as many as a quarter of U.S. Christians identify as Pentecostal or Charismatic.
There is a wide range of practice among these brothers and sister. Some attend Assemblies of God congregations or unaffiliated independent Charismatic churches; others belong to Evangelical, mainline Protestant or Catholic churches but keep their Pentecostal fires burning by attending Charismatic conferences or prayer meetings "on the side".
Though it's been years since my husband and I were a part of Vineyard and other Third Wave Charismatic congregations, we still have a number of friends who are actively involved in the Charismatic world. They are evenly divided between those who attend Pentecostal or Charismatic churches and those who attend non-denomination or mainline churches and "supplement" their spiritual diets with conferences, seminars, and books with the offerings of ministries like the Mike Bickel-helmed International House of Prayer or Bill Johnson's Bethel Church.
During and after the recent Presidential election, the polls I read didn't measure Pentecostals and Charismatic voters as separate groups. They were counted via the banner of the church affiliation (Evangelical, Mainline, Catholic). It's probably a fair statement to say Charismatic and Pentecostal believers were a sizeable number of the 81% of self-identified Evangelicals who voted for Trump.
Early in the election cycle, many of my Charismatic and Pentecostal friends supported conservative Tea Party candidates like Ted Cruz, but it wasn't long before the support of many teachers and those offering prophetic "Thus saith the Lord" imprimateur. These words from Jeremiah Johnson from July, 2015 capture the flavor of many of the pre-election messages given by those recognized as prophets within this stream of the church:
"Trump shall become My trumpet to the American people, for he possesses qualities that are even hard to find in My people these days. Trump does not fear man nor will he allow deception and lies to go unnoticed. I am going to use him to expose darkness and perversion in America like never before, but you must understand that he is like a bull in a china closet. Many will want to throw him away because he will disturb their sense of peace and tranquility, but you must listen through the bantering to discover the truth that I will speak through him. I will use the wealth that I have given him to expose and launch investigations searching for the truth. Just as I raised up Cyrus to fulfill My purposes and plans, so have I raised up Trump to fulfill my purposes and plans prior to the 2016 election. You must listen to the trumpet very closely for he will sound the alarm and many will be blessed because of his compassion and mercy. Though many see the outward pride and arrogance, I have given him the tender heart of a father that wants to lend a helping hand to the poor and the needy, to the foreigner and the stranger."
These words were among the first directed at this community, but were far from the last, especially in the days leading up to the election. Certainly these prophetic words may be viewed as a subset of the "vote Trump" messages many conservative Evangelical leaders like Franklin Graham, Wayne Grudem, and Jerry Falwell, Jr. were sharing that encouraged their followers to beat back moral darkness and progressive politics. But some of the leaders in the Pentecostal and Charismatic community emphasized that this election was the front lines of spiritual warfare taking place for the soul of this country and the world.
Many of my old friends spoke or shared messages from these leaders that were basically a form of functional dualism. It was God versus Satan, almost as though they were two equally-armed cowboys about to have a shoot-out at the OK Corral. The way in which this drama was often presented to the Charismatic and Pentecostal community, Donald Trump and Hillary Clinton became the stand-ins for God and Satan. The prayers and voting habits of "on-fire" Charismatic/Pentecostal Christians would ensure that heaven might come to earth via the presidency (and Supreme Court selections) of Mr. Trump. His immorality was routinely excused with language similar to Jeremiah Johnson's words (above), or claims that he was simply a "baby Christian".
I believe there is spiritual warfare surrounding issues like abortion, euthanasia, and religious liberty – just as there is surrounding systemic racism, misogyny, and xenophobia. I also believe that we humans are not hapless victims at the OK Corral.
I know prayer effects change in this world as we submit ourselves to God. And sometimes, he intervenes in supernatural ways, because he loves the world far more than we ever could.
I'll confess to confusion about what I've heard from my Pentecostal and Charismatic brothers and sisters during this election cycle. It is difficult to argue with a sentence that begins "Thus saith the Lord", and I have no desire to do so. But this is a space where readers from many traditions interact, so I'll throw out my question to those of you who attend or lead Charismatic or Pentecostal congregations (or congregations with those who are involved in the Charismatic world "on the side"): Did the many words of prophetic approval for Donald Trump encourage or worry you? Have you seen functional dualism at work in the way in which spiritual warfare is spoken of in your congregation?