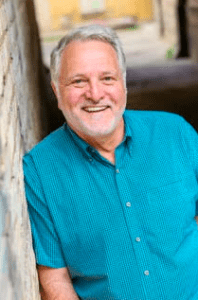 By John Frye
Officiating funeral services comes with the calling to the pastoral vocation. I was just out of seminary in the summer of 1975 and called to a church in Racine, WI. One of my first duties as associate pastor (a euphemism for student pastor) was to conduct the memorial service for a dear, elderly saint. All I had to go on was some sketchy seminary notes from a church polity class. The funeral home room felt like an Elizabethan-era movie set with ruby walls and heavy curtains and dark woods. The lighting was low and golden. Thankfully there would be no graveside committal service. I felt squeamish, trapped in terra nova with no sense of direction.
As I recall, it was the shortest funeral in Racine's history.
I stated the occasion, read the obituary, read Psalm 23 (what else?), prayed, said little about the dear woman whom I'd never met, made some comments about death losing its sting and the Revelation 21:1-4 vision. I recall an organ groaning out "In the Sweet By and By." I prayed a closing word and let the funeral director take over. Whew. A greenhorn seminary graduate stumbled his way across incredibly holy ground.
Now with forty years of pastoral ministry, I can say that I anticipate funeral services. These moments are hallowed times. I conducted a funeral last Saturday at an American Legion Post for a man I may have met once (at another funeral). This coming Good Friday, I will do a committal service for a lady that I met in 1981 at Bella Vista Church, Rockford, MI where I served for 24 years. Her funeral service will be on Saturday. I was 33 when I met her. Now I am 69. I am honored to be part of her life.
I will share some pastoral suggestions. A few "do's and don'ts" regarding funeral services. First, the "don'ts."
Don't make the service about you. I have attended many funerals where the pastor mentioned the name of the deceased just once. Once! The rest of the service was all about himself. This bugs me more than anything. It's nothing short of clergy malpractice. Nothing is as appalling as being blasted by a pastor's ego in a funeral home.
Don't batter grieving people with the gospel. Too many pastors see a trapped audience who, in their minds, must be good soil for the seed. They get their Billy Graham on and seek to convert the lost. Don't do it. People are smart. They're sickened to know they're being manipulated. I hear you say, "Now wait a minute! What if the family of the deceased says they want you to preach the gospel?" We'll get to that.
Don't 'vain repetition' the service as another act of religious business.
I've heard pastors mumble through funeral talks spewing cliché after cliché, half asleep themselves and boring the heck out of the attenders. There ought to be funeral services for those kinds of services. Pastors are honoring a human life, an Eikon of God. Wake up and honor it.
What are some helpful "do's"?
Do make the service about the deceased and God. A memorial service, a funeral is clearly about the deceased and their family and friends. If I know the deceased or don't know, I will meet with family members and learn all I can about him or her. From a Leadership Journal article I read in the late 1980's, I learned to ask questions—how would you summarize Marty's life of 67 years in a word or phrase? What were his hobbies? What did he care deeply about? Who were his heroes? What were his favorite Bible stories or verses? How is the world a better place because he was here? Gather all you can about the person being honored. If she was a Christ-follower, learn about her walk with God. If the person was not (as far as you know) learn all you can about how his or her life reflected biblical values. I've buried non-believers whom I admired and believers who, sadly, lived ugly lives.
Do weave the gospel into the person's story. This is easier for a confessing believer, of course. Tease out and make clear how the person's life expressed the gospel. You don't need to Bible thump the gospel at a funeral. What if they're not a believer? I did a funeral for a person that I wasn't convinced confessed Christ. Yet, I learned so much about him that I saw clear parallels between him and the Jesus of the Gospels. I said, "I think if Jesus were still here on earth, he would really like Rick. They have so much in common." I'm not saying anything out of bounds. A funeral is no place to fuss about boundary markers—about who's in and who's out.
Do talk authentically about God made known in Jesus. I talk about God as our (all of us) Creator and Sustainer (like Paul in Athens). I mention God is a very good and righteous Judge Who will evaluate all our lives justly. I seek to weave truth about God into the retelling of the person's life. I often speak to the grief of death and hope from the John 11 pericope about the death of Lazarus. If Jesus is the gospel incarnate, talk about him.
A funeral service is an unusually holy time. I believe the God of life is so present. We, the clergy, don't need to leverage that presence. Let God do deep work in the people. You focus on the deceased and their family. Shouting the gospel in a funeral home, I believe, can actually drown out the wooing whispers of God to people whom God loves.