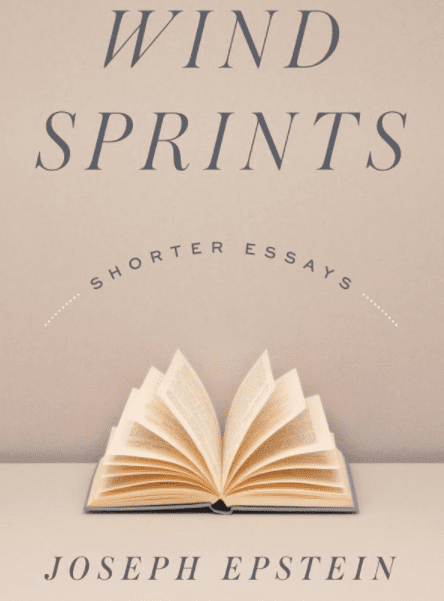 Mike Bird has enlisted me in a collection of posts by "bibliobloggers" and the question is What book do I like that others might be surprised I like?
I read for a living — reading and writing and teaching and reading some more for teaching and writing. But I also read for pleasure. My habit is to work from about 7:30am to around 2pm and then after that I tend to read what I want — desultory reading is the right word for it. I read what I want and let what I want determine what I read. It works for me. People often say "You've got to read this book." My response: "Not on your life buddy, I've got a stack of books I can't wait to read."
Instead of telling you about biblical scholars I read — from John Goldingay and Water Brueggemann to Jimmy Dunn and NT Wright and Larry Hurtado, which probably doesn't surprise. (I blog enough about reading and books I'm not sure I can surprise my long time readers.)
Every book Joseph Epstein writes I read, and I think the only one I haven't read is his first collection of short stories, but one of his latest ones was one of my favorites:
Funny, clever essays about familiar topics, topics he opens up that shine a gentle light on ordinary human life and truth.
I nominate:
Joel Willitts
Greg Carey
Mariam Kamell Kovalishnyn
Randy Harris
Dennis Edwards
Larry Hurtado
Sean Palmer
Tim Gombis
Tara Beth Leach