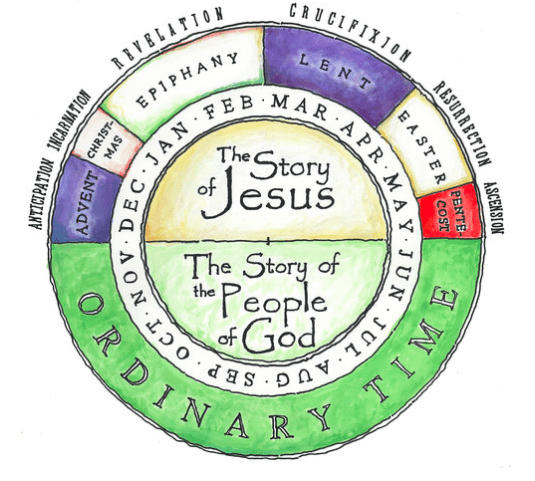 A big shout-out to Kris for finding so many of these links today.
The National Sleep Foundation recommends an average of eight hours of sleep per night for adults, but sleep scientist Matthew Walker says that too many people are falling short of the mark.

"Human beings are the only species that deliberately deprive themselves of sleep for no apparent gain," Walker says. "Many people walk through their lives in an underslept state, not realizing it."

Walker is the director of the Center for Human Sleep Science at the University of California, Berkeley. He points out that lack of sleep — defined as six hours or fewer — can have serious consequences. Sleep deficiency is associated with problems in concentration, memory and the immune system, and may even shorten life span.

"Every disease that is killing us in developed nations has causal and significant links to a lack of sleep," he says. "So that classic maxim that you may [have] heard that you can sleep when you're dead, it's actually mortally unwise advice from a very serious standpoint."

Walker discusses the importance of sleep — and offers strategies for getting the recommended eight hours — in his new book, Why We Sleep.
Is Lonzo Ball the next Todd Marinovich? The answer is No.
Yes, totally, this needs to be said.
Paying too much attention to detail can cause you to underperform in clutch situations, cognitive scientist Sian Beilock says.

"When we are under stress, that frontal cortex goes awry," said Beilock, known for her research on the way people perform under high stress — the science of choking under pressure. "We actually pay too much attention to what we're doing. … We start questioning what should just be on autopilot. And we mess up."

She made the comments during the Booth Women Connect Conference, which drew about 1,200 professionals from a broad spectrum of disciplines to the Hyatt Regency Friday.

Beilock took the helm of women's school Barnard College in July, after spending 12 years at the University of Chicago, where she most recently was executive vice provost.

At U. of C., she was a professor of psychology, specializing in how children and adults learn and perform at their best, with a focus on performance under stress. Many examples can be found in sports, she said. But it also impacts the ability to solve problems, she said.

"We actually put blinders on. We can't think outside the box," she said. "Our tendency is to sit there and bang our head against the wall and push through. That's the wrong tendency."

Among solutions, Beilock said, is taking a break from the problem or task. If you walk away, even for a couple of minutes, your mind may clear.

"This is the reason why we always come up with the resolution to an issue at work when we're walking home," she said. "It's also the reason why we always come up with that amazing response to the spouse we were in a fight with 20 minutes late. It's the walking away."

Those anxious about tasks can change their mindsets by looking at past underperformance and keying in on one thing to change going forward. Practice scenarios under the conditions in which they are to be performed — whether it's pitching to an investor or taking a exam — and journal about angst 10 minutes ahead of a stressful situation, Beilock said.

"When you get your thoughts down on paper, it's like downloading it from the mind so that you can focus on what you need to in the moment."
McLEAN, Va. — Forget the fiber, fresh air and blood transfusions, liberals: Supreme Court Justice Ruth Bader Ginsburg can take perfectly good care of herself, thank you.

This I learned Monday by attempting the very squats, curls, planks and push-ups performed twice weekly by the 84-year-old justice under the tutelage of personal trainer Bryant Johnson, whose book — The RBG Workout — reaches the internet and bookstores today.

Several of those attempts were futile. Though the justice has a couple of decades on me, she apparently has better balance, flexibility and core muscles. She also requires less rest between sets and, from reliable reports, much less sleep.

Ginsburg, whose husband Martin died in 2010, has taken of late to hailing Johnson as the most important person in her life. Twice weekly — unless Johnson, an Army reservist and equal opportunity adviser, was deployed to Kuwait (2004-07) or Ginsburg was recovering from pancreatic cancer (2009) or a heart stent implant (2014) — they have met at the Supreme Court's gym, where they work out for a solid hour to the beat of the PBS NewsHour.

"I am often consumed by the heavy lifting Supreme Court judging entails, reluctant to cease work until I am sure I've got it right," Ginsburg wrote in the book's foreword. "But when time comes to meet with Bryant, I leave off and join him at the gym for justices. The hour-long routine he has developed suits me to a T."

Now that workout is going rogue, in the hope that other octogenarians and all who hope to live that long will stay in shape. "How She Stays Strong … and You Can TOO!" the cover promises. "A Supremely Good Exercise Program," the back cover attests.
Oh my, Babylon Bee:
Whatever the case, you need to realize that this is is a very difficult time for you and your church family. You need to be focusing on the only real important thing right now: how quickly can you get back into ministry?

Thankfully, The Babylon Bee has your back. Follow these seven easy steps, and you'll be back in the limelight getting all the glory again in no time! [HT: CHG]
Are you a pastor who just had a major scandal go public? Perhaps an affair, or some kind of moral failing hidden beneath the shiny surface of your life that disqualified you from being a pastor?
COLUMBUS, Ga. (AP) — Teresa White, the first woman and African-American president of Georgia-based insurance giant Aflac U.S., has the knack to inspire. So says Seychelle Hercules, a formerly bashful girl who went on to win Georgia's Miss Columbus pageant after hearing the trailblazing black executive speak.

Hercules' life took a major turn after White told her and some other teenage girls about how she overcame obstacles and stereotypes in rising to the corporate suites of Aflac U.S., a $130 billion brand known for its TV commercials featuring a duck that randomly quacks out the company name to potential customers.

White told each young African-American girl present that they, too, were capable of success. Hercules walked away filled with hope.

"She inspired me that day," said Hercules, who went on to win beauty pageants and now represents Columbus, a rural Georgia city south of Atlanta where Aflac is based. "She spoke with so much confidence and grace. One thing I love about Mrs. Teresa is that she looks like me. She gives me hope. I can soar to greater heights. She's a pioneer in so many ways."

Since joining Aflac in 1998, White stood out for her ability to write computer code — a skill she says is uncommon for most African-American women around her at the time. Now 50, White landed the prestigious position of president in 2015, becoming the first woman and African-American to hold the title in the company's 61-year history. Even today, the company's information technology group still reports to her.

Not bad for a woman who originally wanted to be a beautician.

"I had plenty of people who told me since I was a female that I should stay on the beautician side," White said. "Because I was African-American, the stats say you're not going to make it here. But I said to myself that I'll prove them wrong. That was the tingling in my fire to say 'That's what you think, but that's not what I think.'"

White now oversees 3,500 employees for Aflac's U.S. operations, focusing on product innovation and expanding distribution. She received several honors this year from the American Business Awards and was recognized by Black Enterprise Magazine as one the most powerful women in business.

Though African-American friends and peers have told her of their struggles to climb the corporate ladder, White says her ascent was made less difficult by Aflac's initiative for diversity. Aflac's executive leadership team is one-third female and two-thirds of the company's workforce is comprised of women. About 40 percent of employees are minorities.
Oh humble bagel, how far you have come.

From a modest East European bakery item, the chewy and crispy circle of dough at the center of many a brunch has now been transformed into a $1,000 extravaganza.

How? Well, a hotel is New York City is about to bring back a gaudy goody first introduced 10 years ago, which contains white truffle-infused cream cheese and is sprinkled with gold leaf.

According to the Westin New York hotel in Times Square, white truffles are, ounce-for-ounce, the second most expensive food in the world after caviar. The final part of the filling is goji berry-infused Riesling jelly (whatever that is).

Carla Reynolds, a spokeswoman for The Westin, said in a statement that the $1,000 bagel made its first brief appearance in the fall of 2007, and "requests for this over-the-top bagel have come in yearly without fail."